The award winning course that turns your space from drab to fab
Interior Decorate like a Boss has already helped over 27,000 students create a space they love, and the best part is you don't have to be a professional designer to do it. Not only will I teach you everything you need to know about interior design, but you'll watch me demo a total room makeover using the exact system and principles I teach in this course.

By the end of this course, you will have a formula to take ANY room and turn it into your dream space WITHOUT spending tons of time and money on an interior designer, another degree, or having to learn AutoCad or complicated 3D rendering software. I'll give you the inside scoop on all of my free resources and tricks that I use to get the exact same results without the steep learning curve or stress.

Designed specifically for the interior design enthusiast, home owners, renovators, or anyone who wants to learn more about interior design, you'll learn everything you need to know to confidently design a space that you absolutely love with only the most pertinent information, because I understand your time and life is important. If you're doing a total room makeover, owant to immediately improve your current space, or need help with something as simple as choosing your paint colors, then you are in the right place.

Student Work, Krystal J.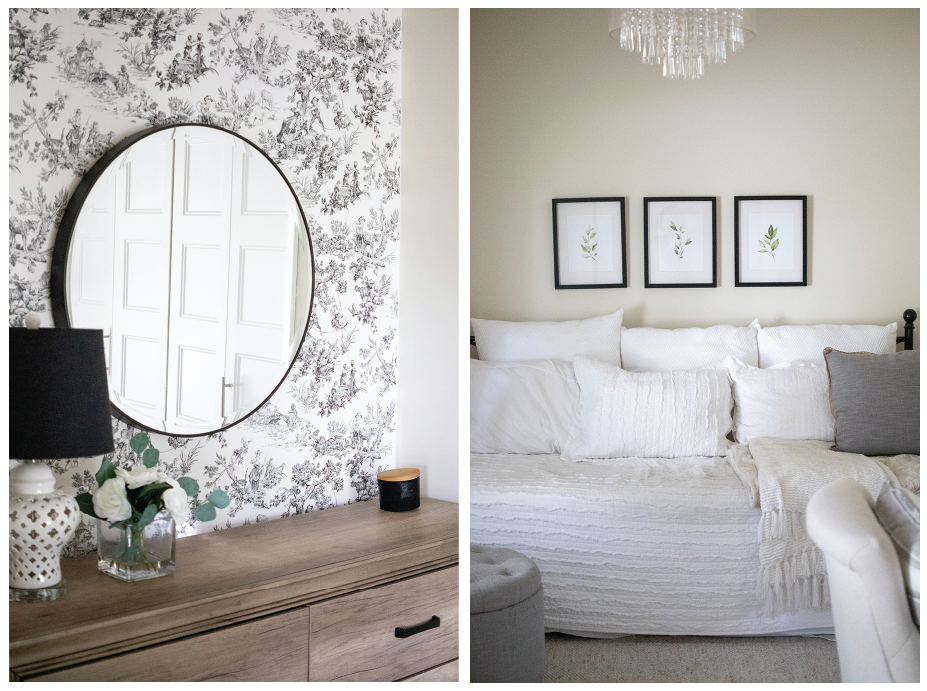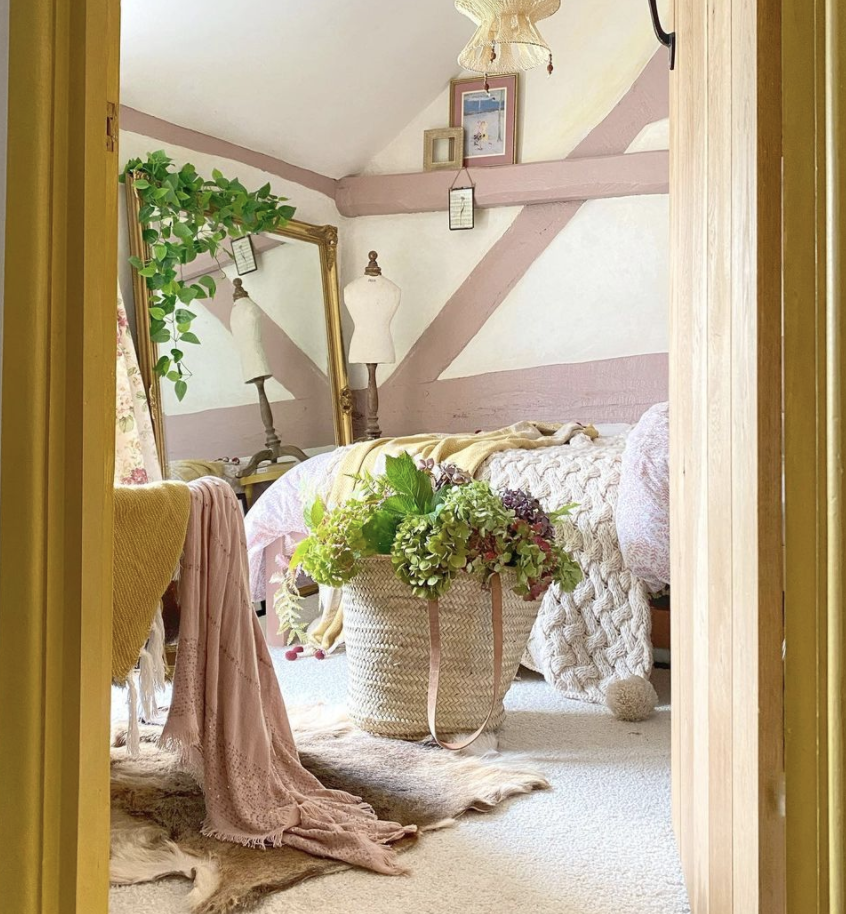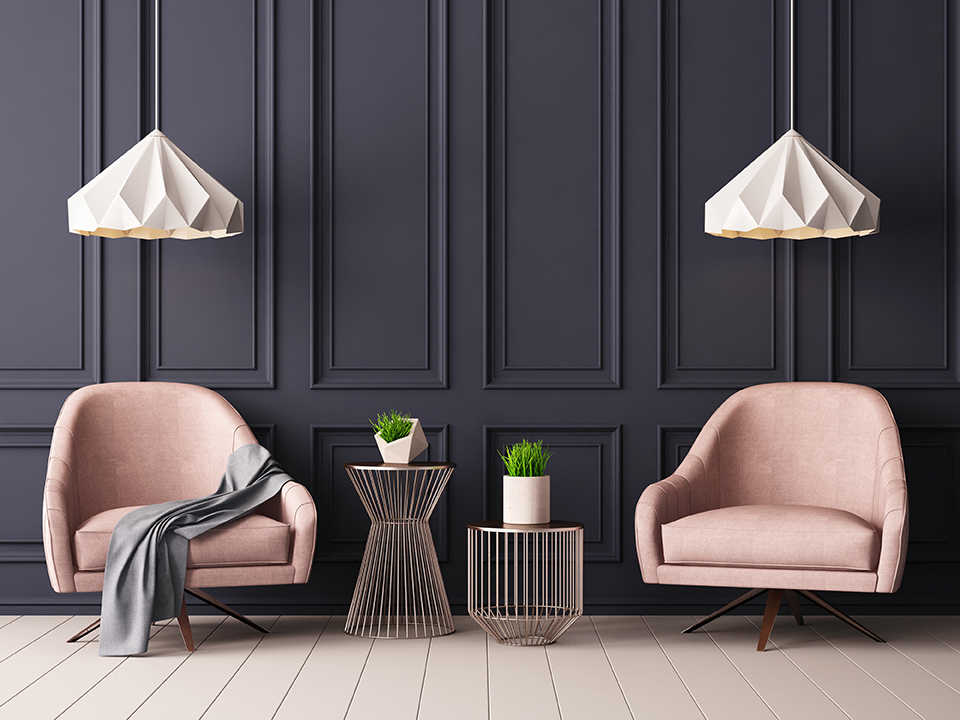 "This class is truly transformative. I never knew how to make a space feel put together and like I have a style, but Rose does SUCH an amazing job explaining how to do this! I can't wait to transform my home into beautiful, comfortable spaces I am proud to show off. It all makes sense now! Thank you, Rose!"
- Krystal J, Student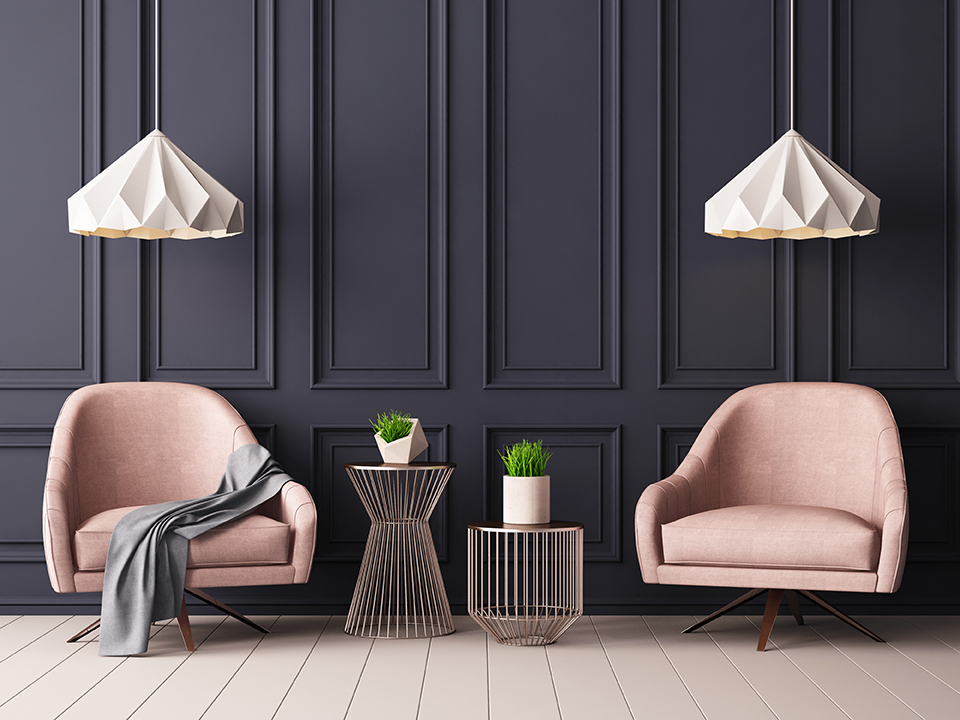 "I loved this class: it was everything I was looking for. The content is great and gives a good overview of everything interior design. The teacher is knowledgeable, interesting and a good speaker. And finally, it's good quality videos: structure, lighting, and sound are great, making it easy and fun to watch. I highly recommend taking this class."
- Johanna Desbordes, Student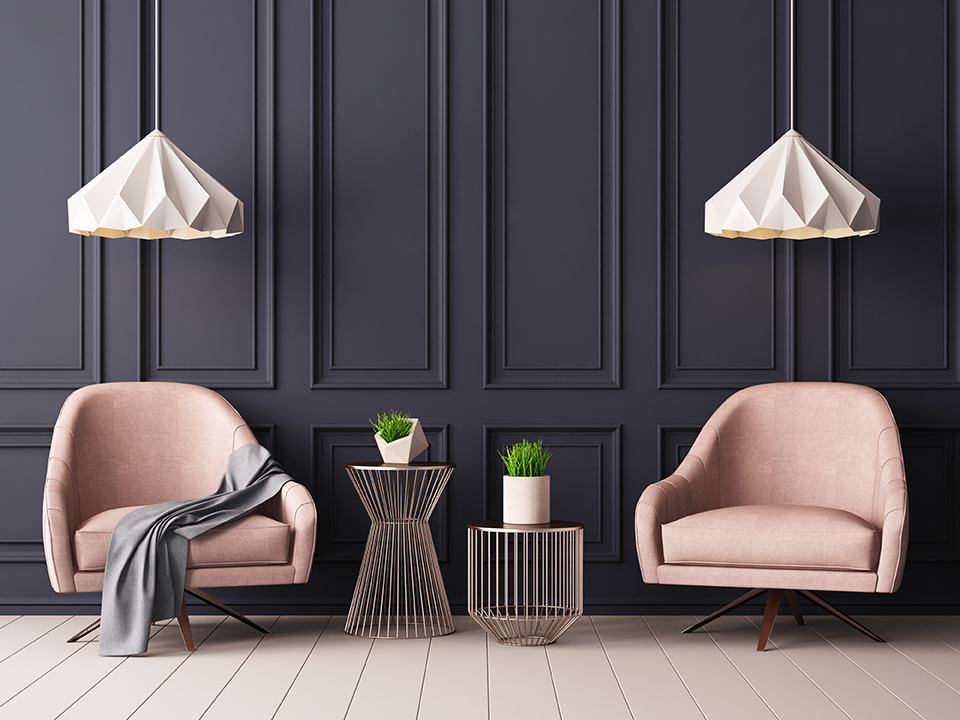 "Professional and educational, this course includes lots of information without being overwhelming. Rose is very thorough and clear with her teaching style, appealing to beginner and intermediate level designers."
- Jessica Brist, Student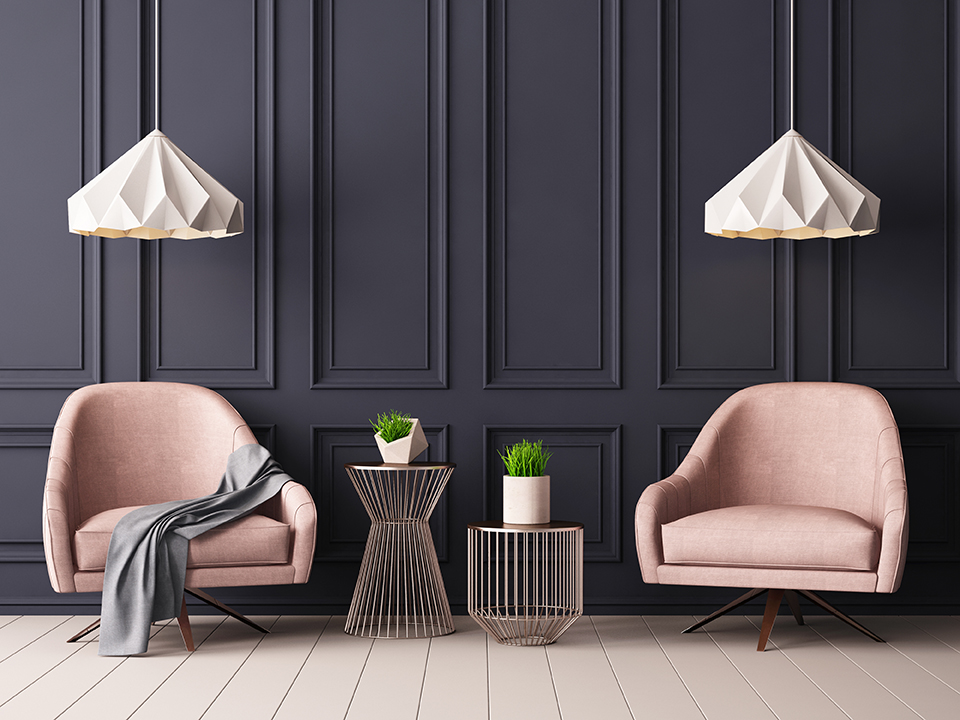 "Interior Design has been such a mystery to me for so long, and this class just demystified everything. I mean, some things are intuitive, and you can definitely copy styles you like, but man is it good to actually know the basic principles of how everything works. Awesome class."
- Jamie Hixon, Student
What this course IS NOT
This course IS NOT about learning how to become a professional interior designer or lectures on how to master certain design styles, although they will be nodded to throughout the course.
What this course IS
You will learn how to INSTANTLY improve your space with a design process and system that works every time. With all of my FREE resources, an accompanied PDF workbook, and over 40 instructional videos, you'll watch me design a space from beginning to end and fill you in on all of my design secrets.

You will learn:
The 6 things you need to know when designing a space
How to properly accessorize your coffee table, shelves, and more
How to choose your area rug
How to properly organize a space
How to create a 3D rendering of your space WITHOUT learning autocad or high tech software
How to be done shopping for your space within 1-2 hours
How to define your design style
How to properly choose your paint colors
How to properly light your space
How to avoid some of the biggest interior design mistakes
AND SO MUCH MORE!
By the end of the course you will have an absolutely beautiful and functional space that you'll be dying to show off to your friends and family, and one that you'll want to call home.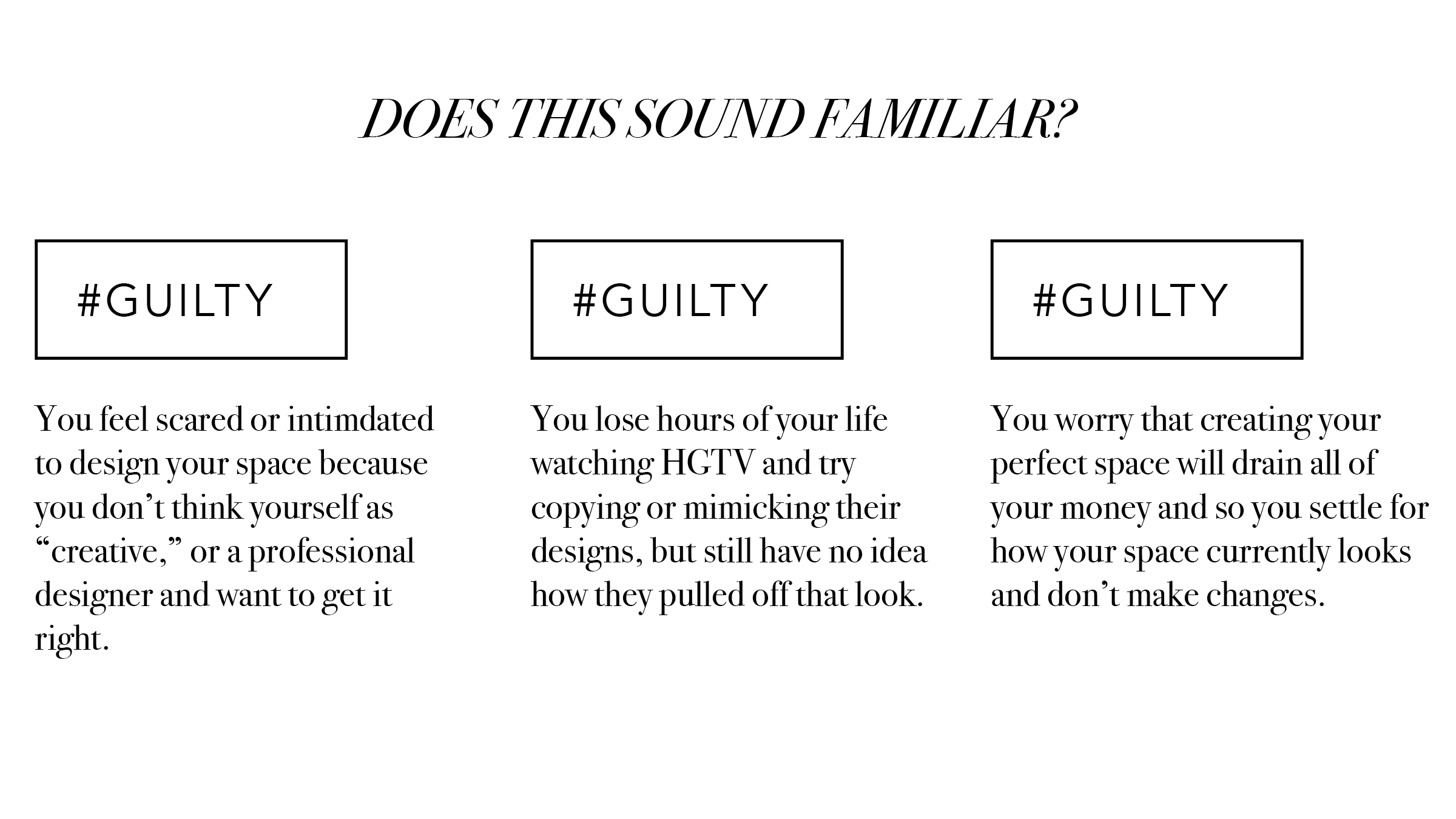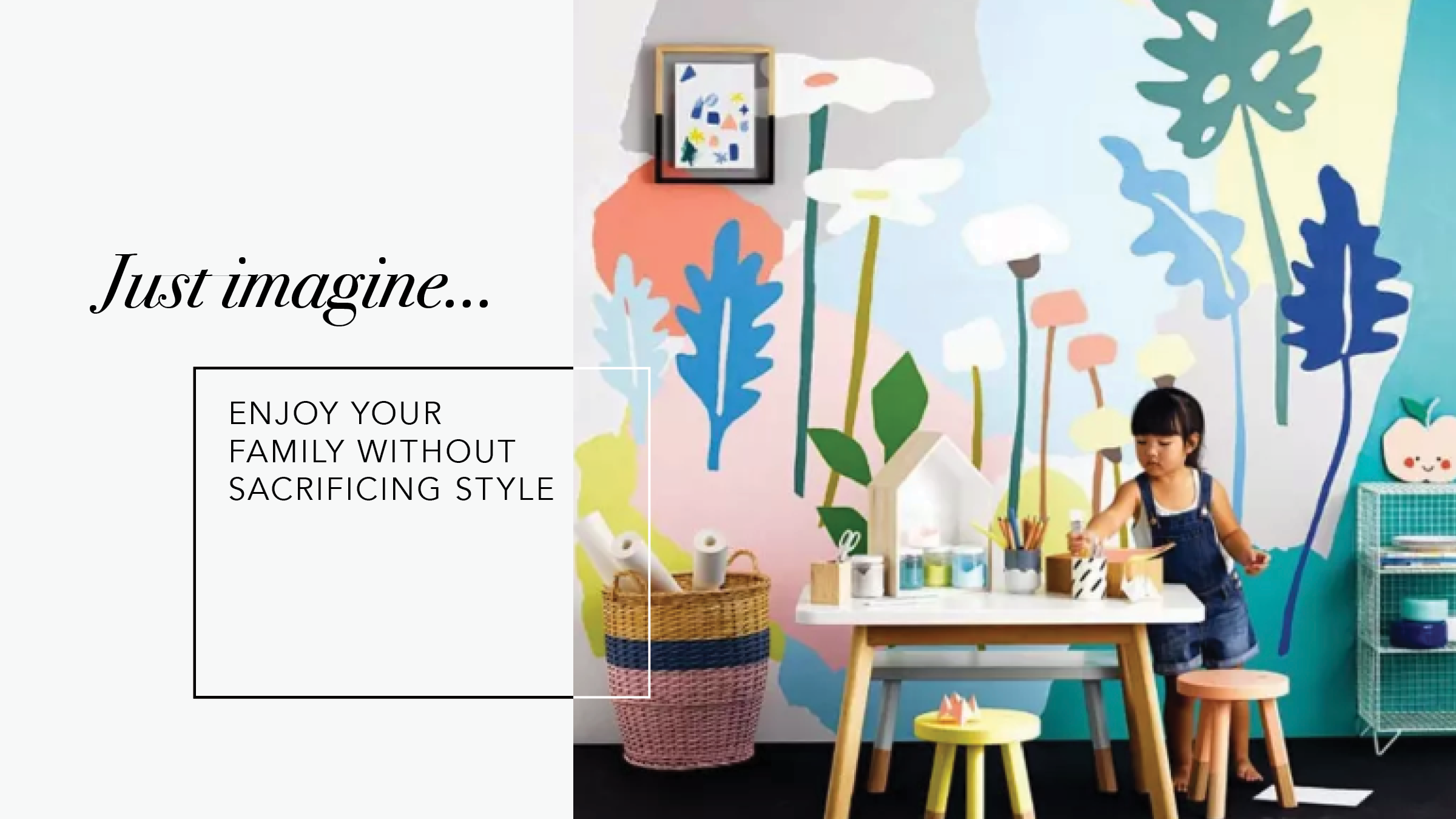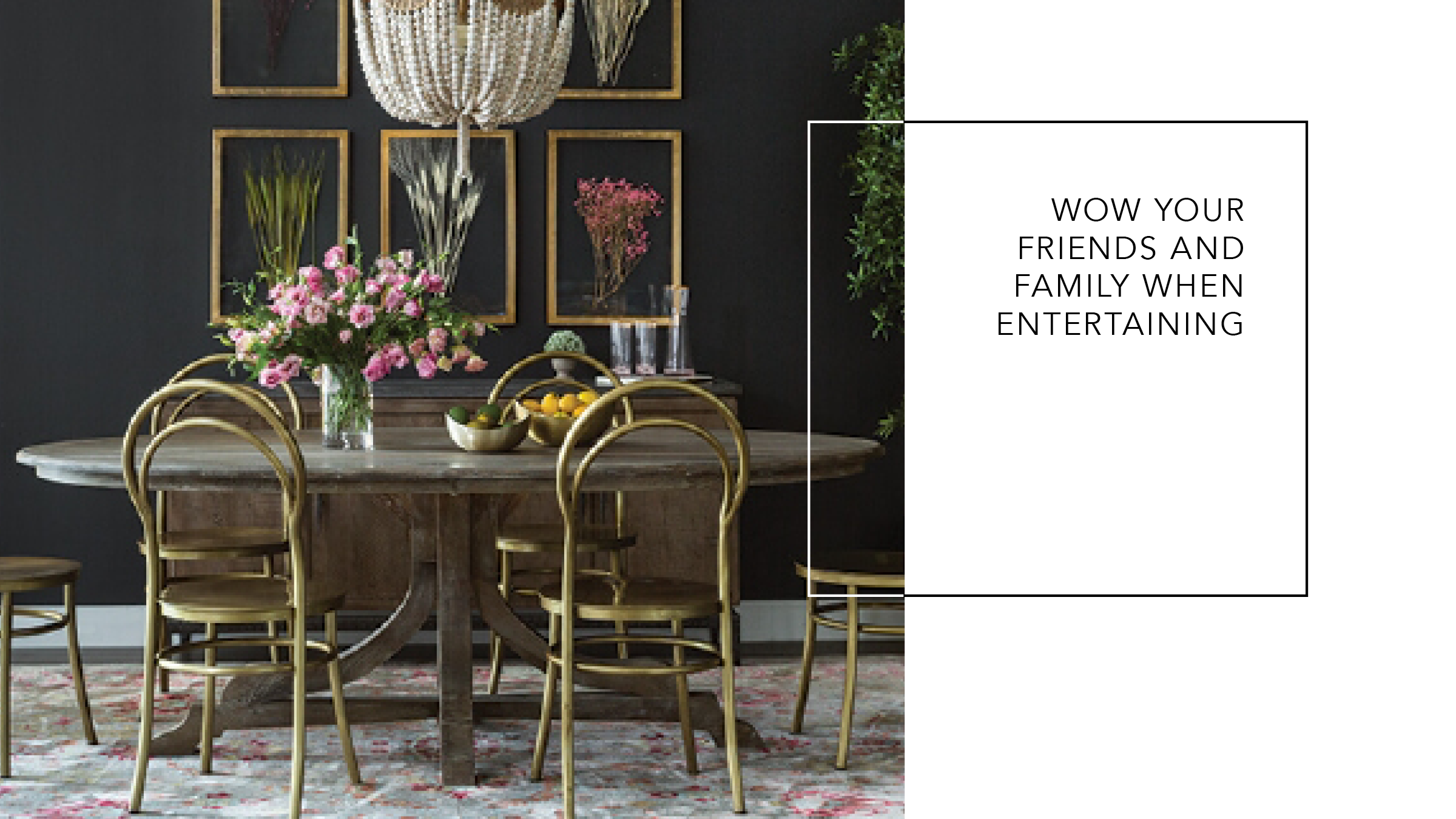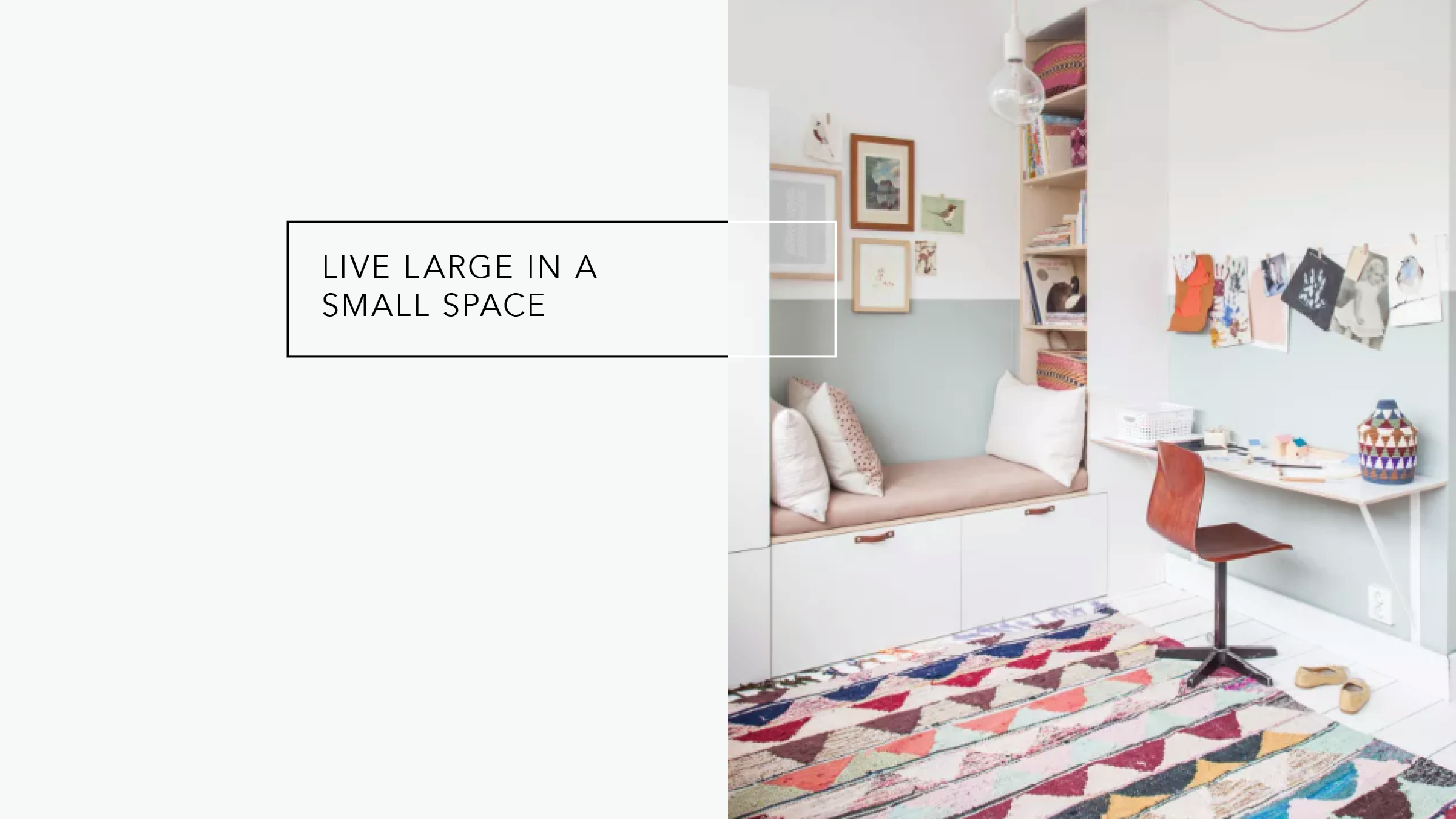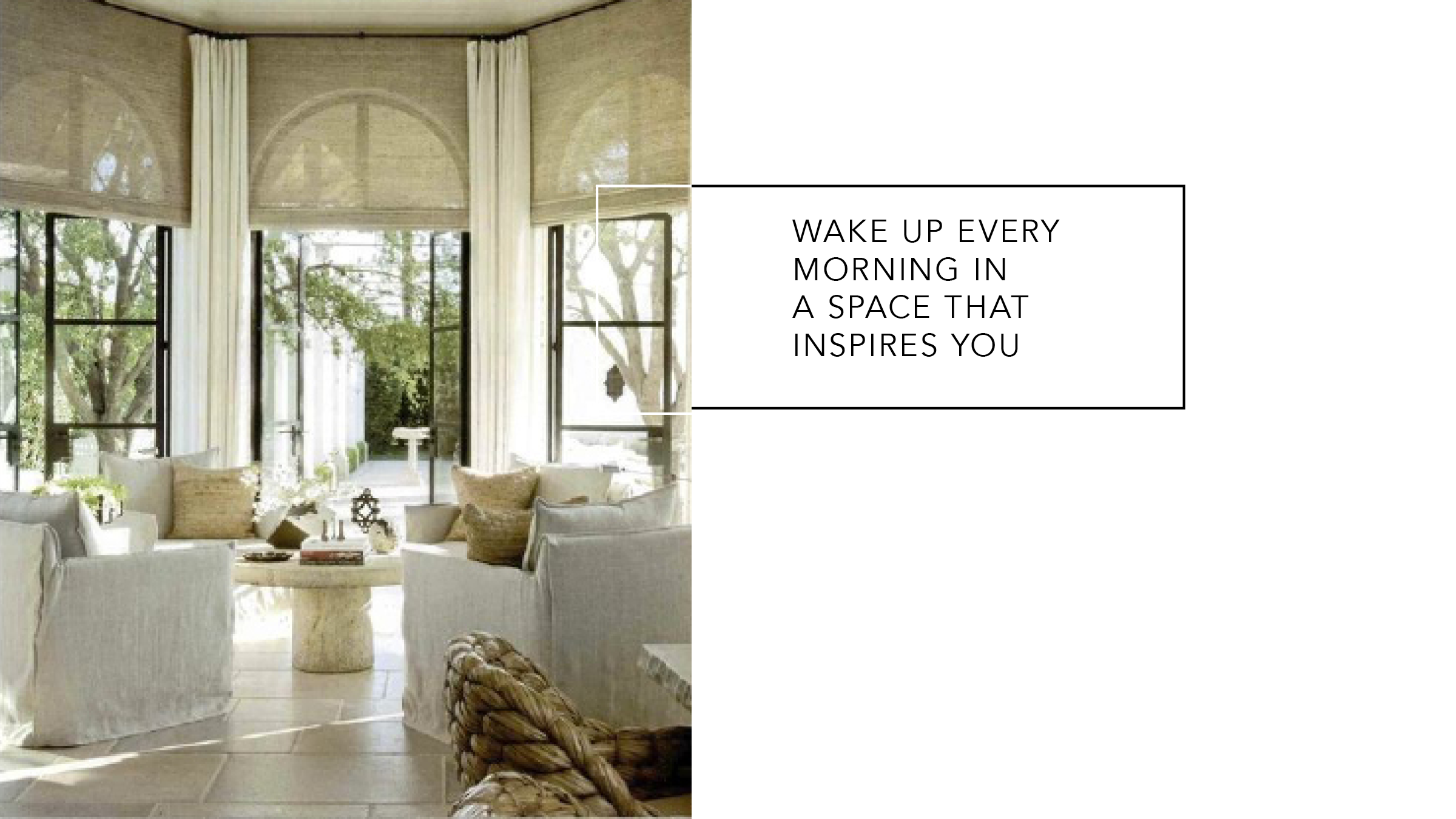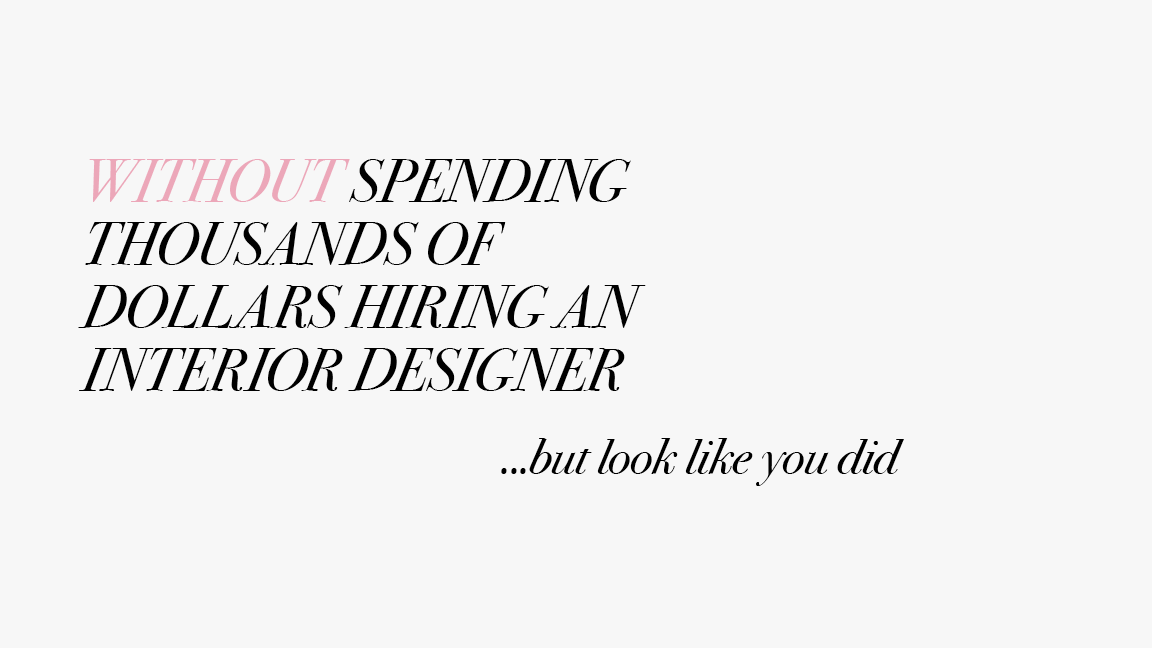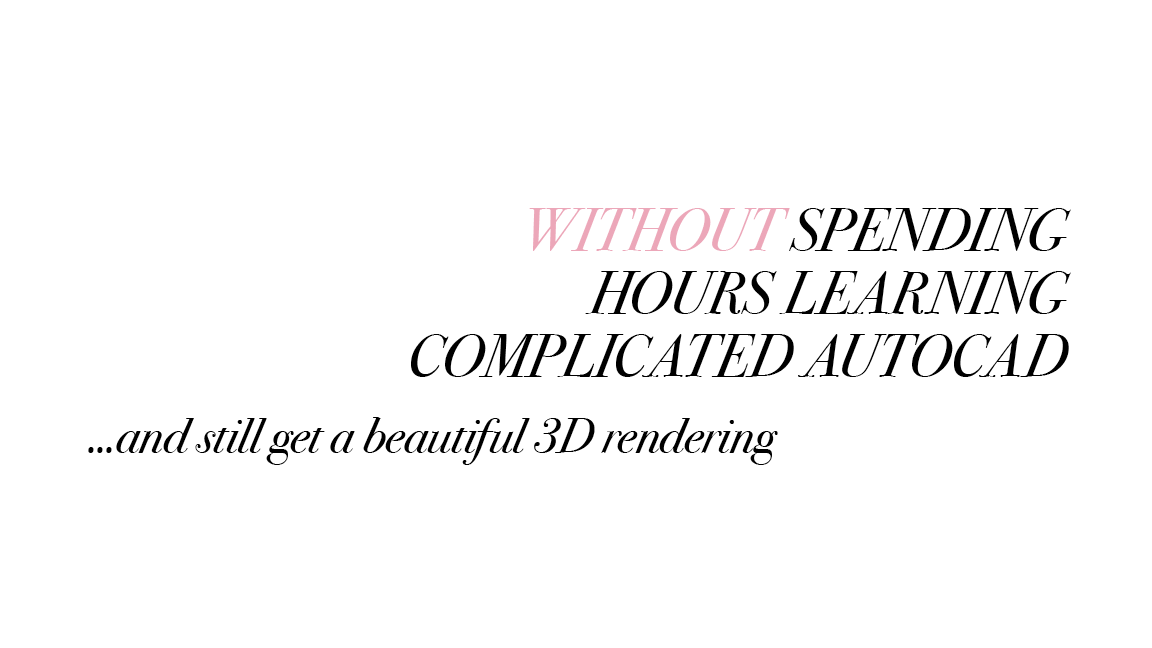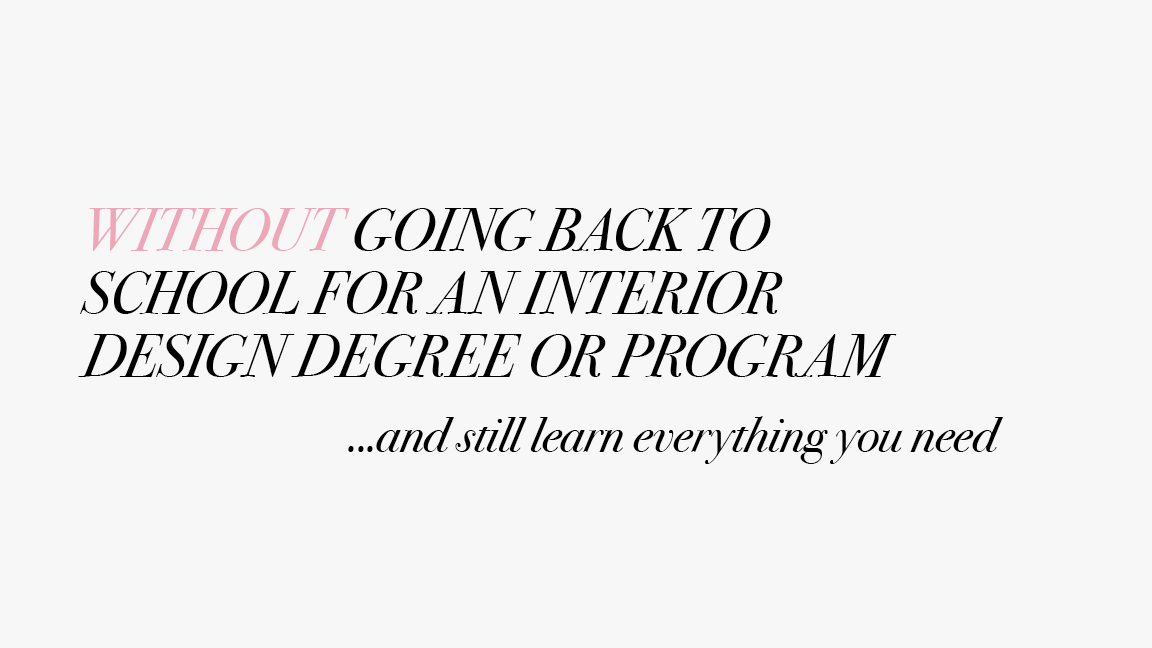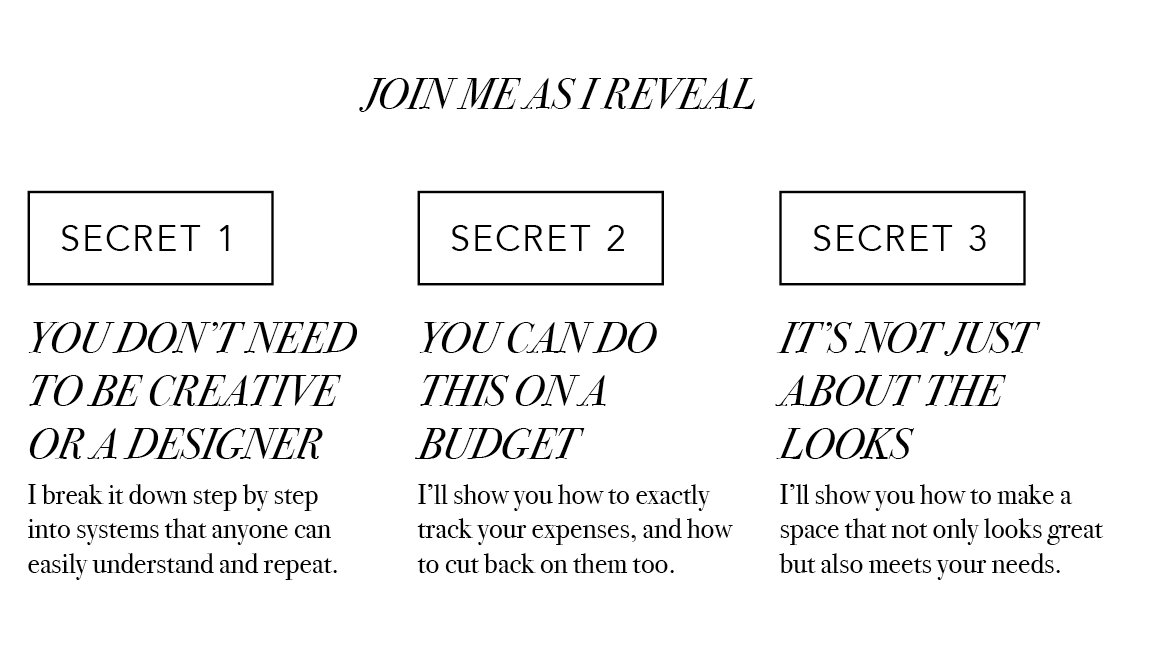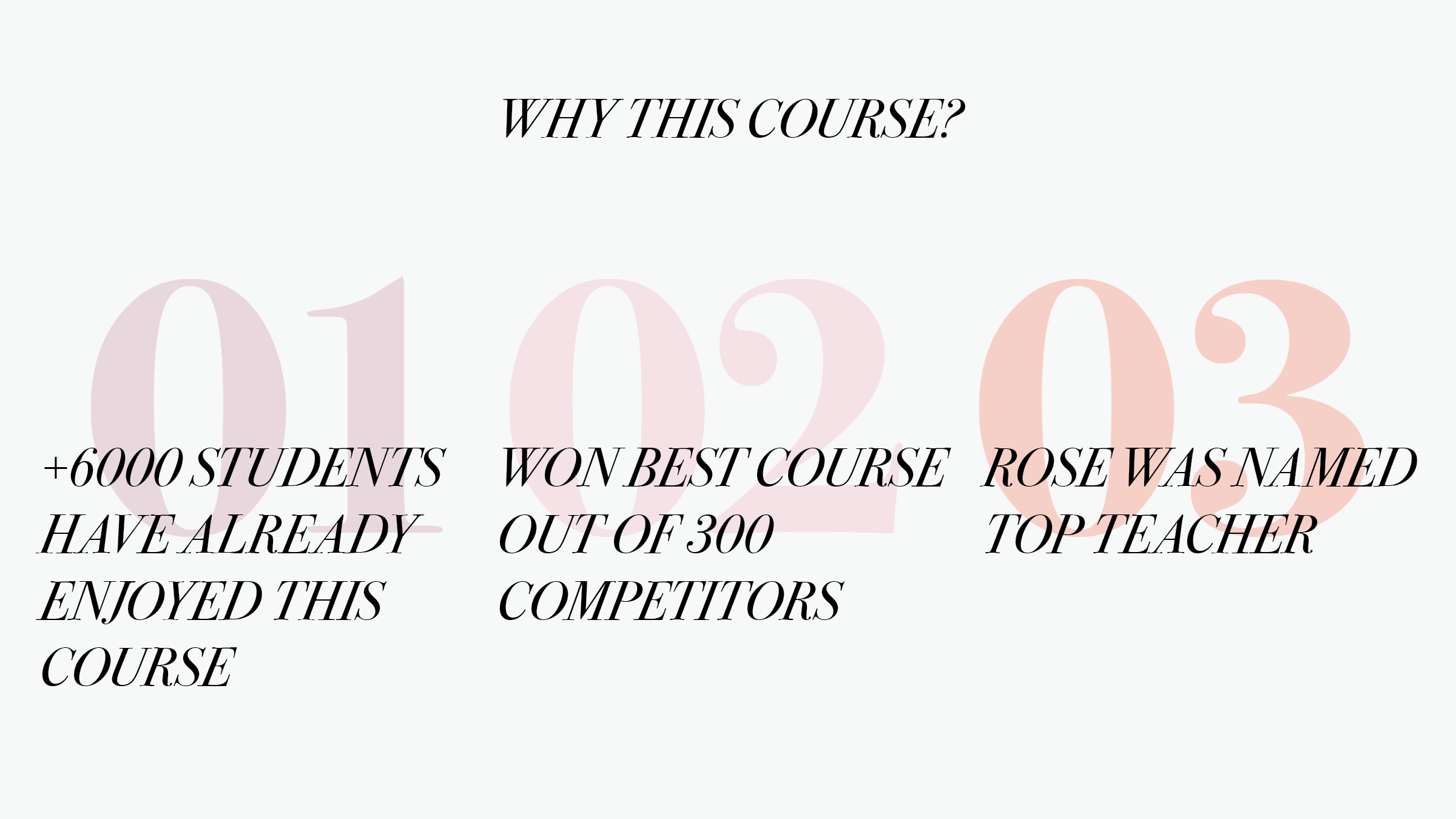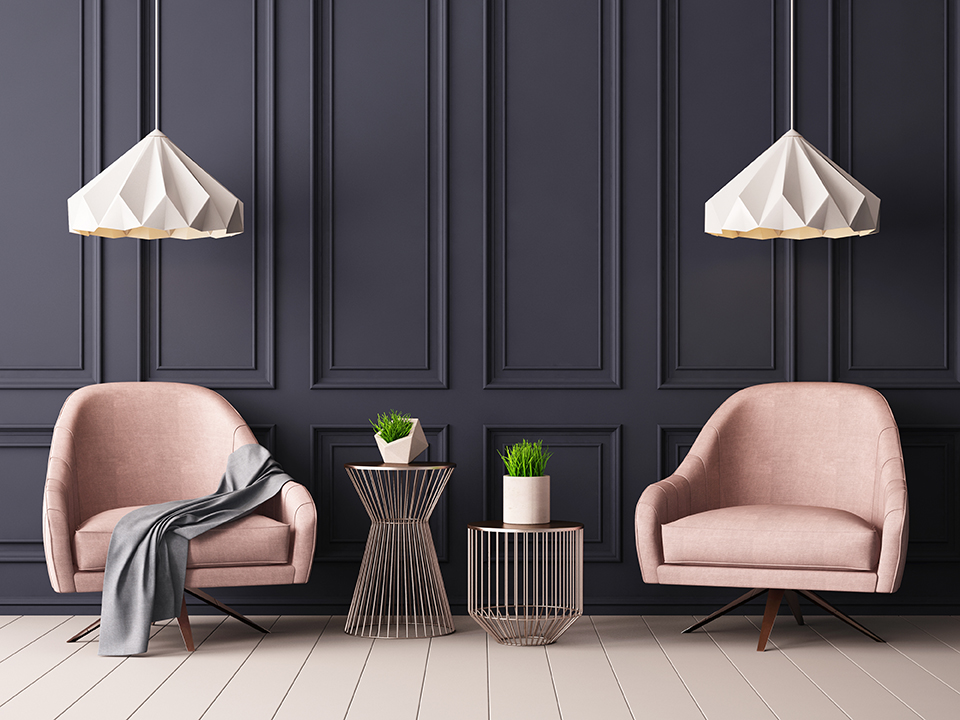 "What an amazing class! I did not expect so much packed information. Really well structured and explained with professional knowledge. Very handy for all levels who want to learn interior design or would like to refresh their knowledge. Thank you so much!"
- Leda Deracozi, Student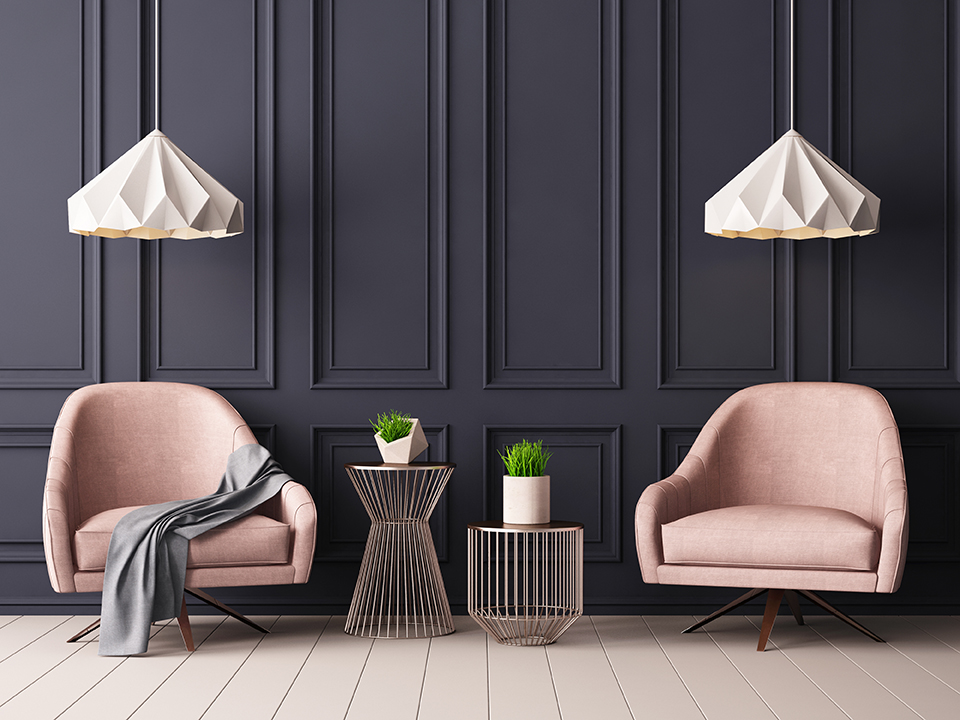 "This class gave me more knowledge about interior decorating in comparison to what i have watched & read before, in such a shorter amount of time. Thank you so much!"
- Syarifah Athiraha, Student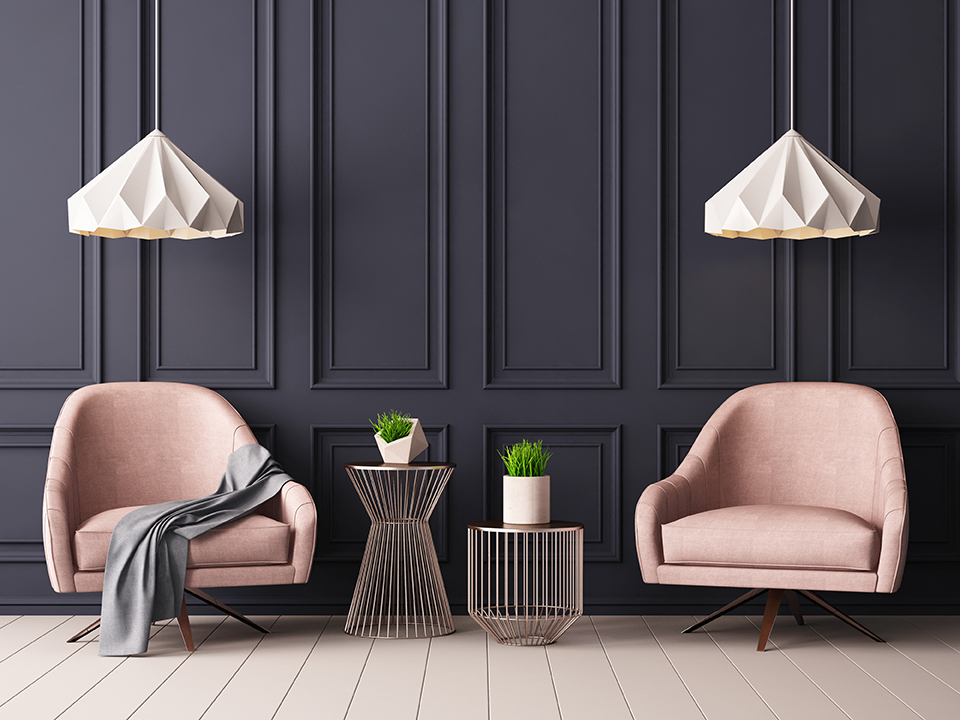 "I am looking to help my husband renovate houses and was taking note more for designing a space from scratch and there was a lot to think about in this class. I believe I have an eye for it, but these tools are really going to help us create beautiful spaces! Thank you!"
- Rebecca O'Dell, Student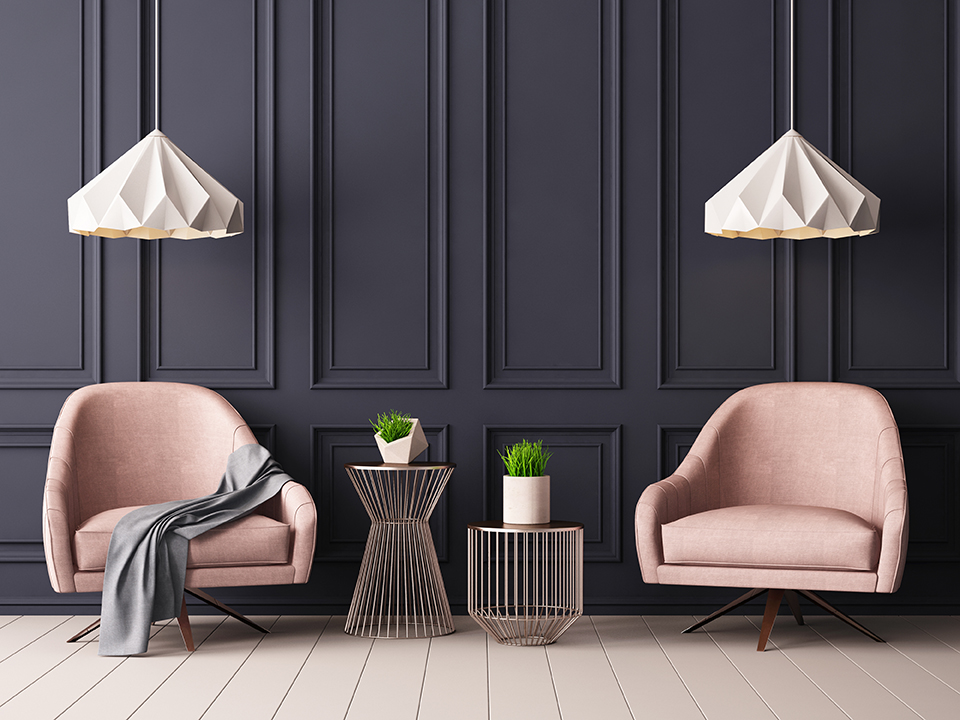 "This class is an excellent breakdown of all of the basics of decor and design. I recommend that anyone embarking on the path of changing anything about their living space watch this before they go out and start spending scads of money...even if you are brilliant and spend those scads in discount and second hand stores to make your ideal home design plans come together. Not only does the teacher show basic furniture placement and color choices, but she also covers types of paint, shading and contrast, how to decide type of and size of accessories, as well as gives advice on how to stay motivated and tips on a few helpful web sites. I liked her. The information was just enough, not too much, and well-delivered. Thank you."
- Heather Drinkwater, Student
Student Work, Charlotte K.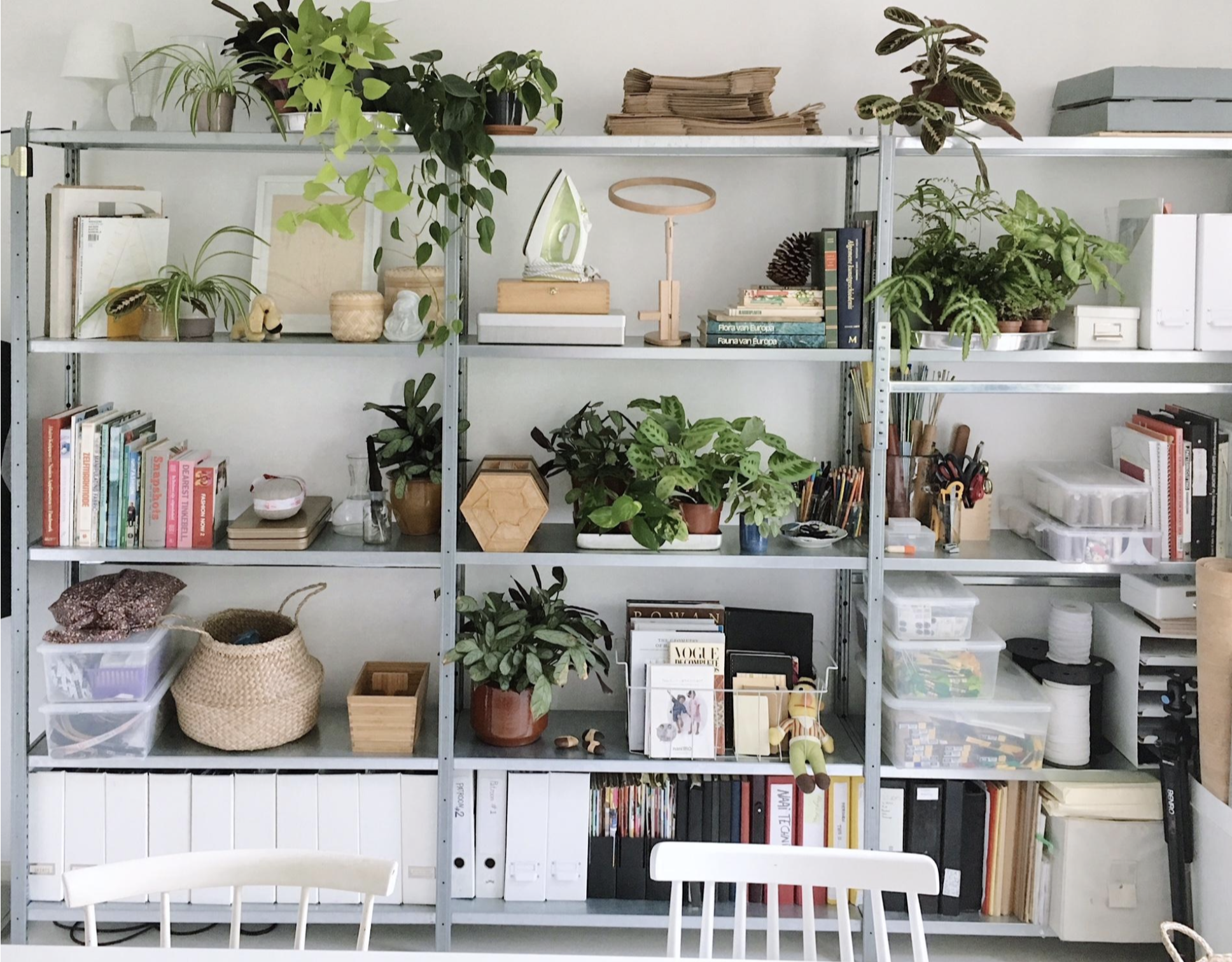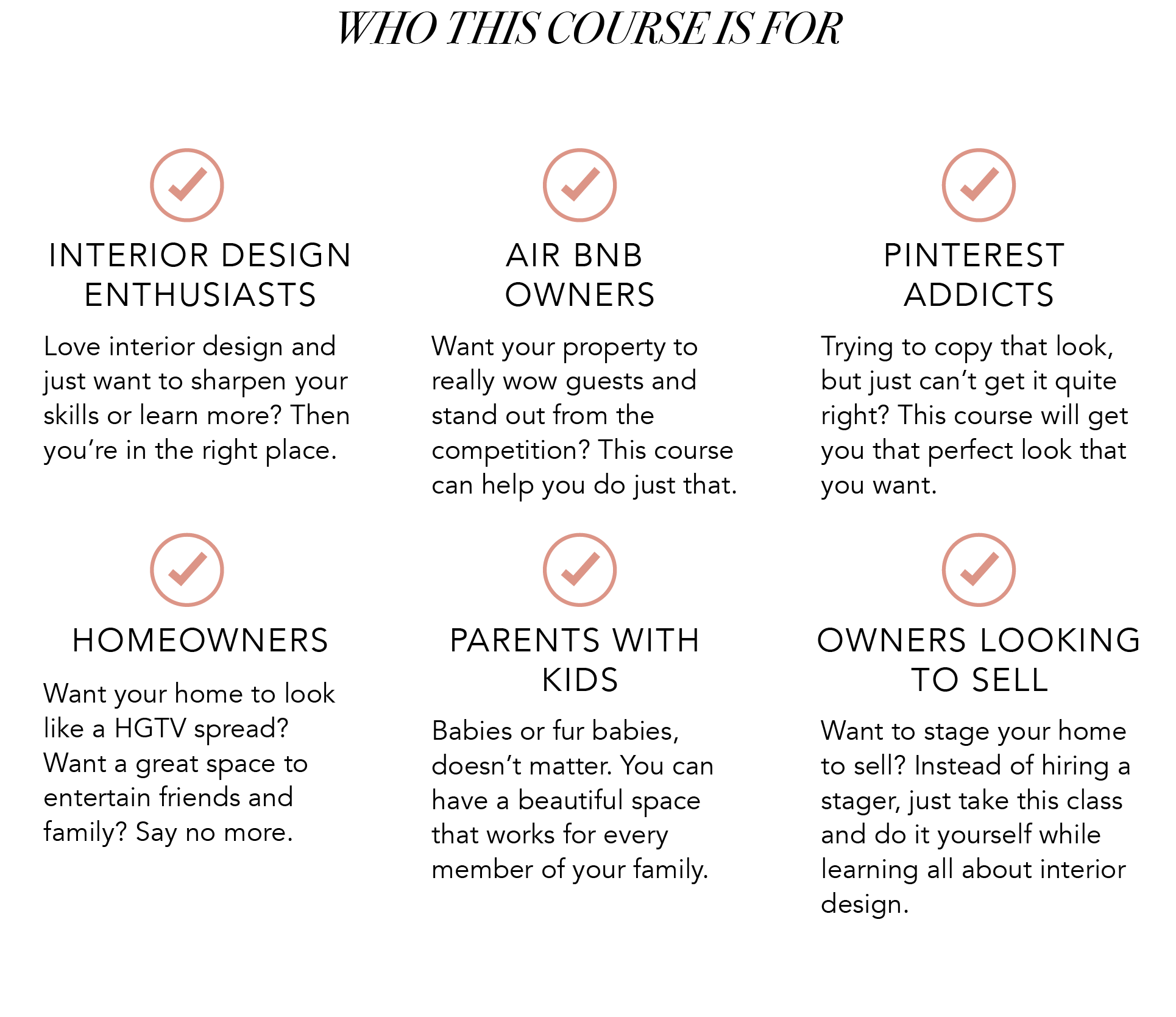 Course Curriculum
Welcome
Available in days
days after you enroll
Module 1 Evaluate Your Space
Available in days
days after you enroll
Module 1 Demo and Action Items
Available in days
days after you enroll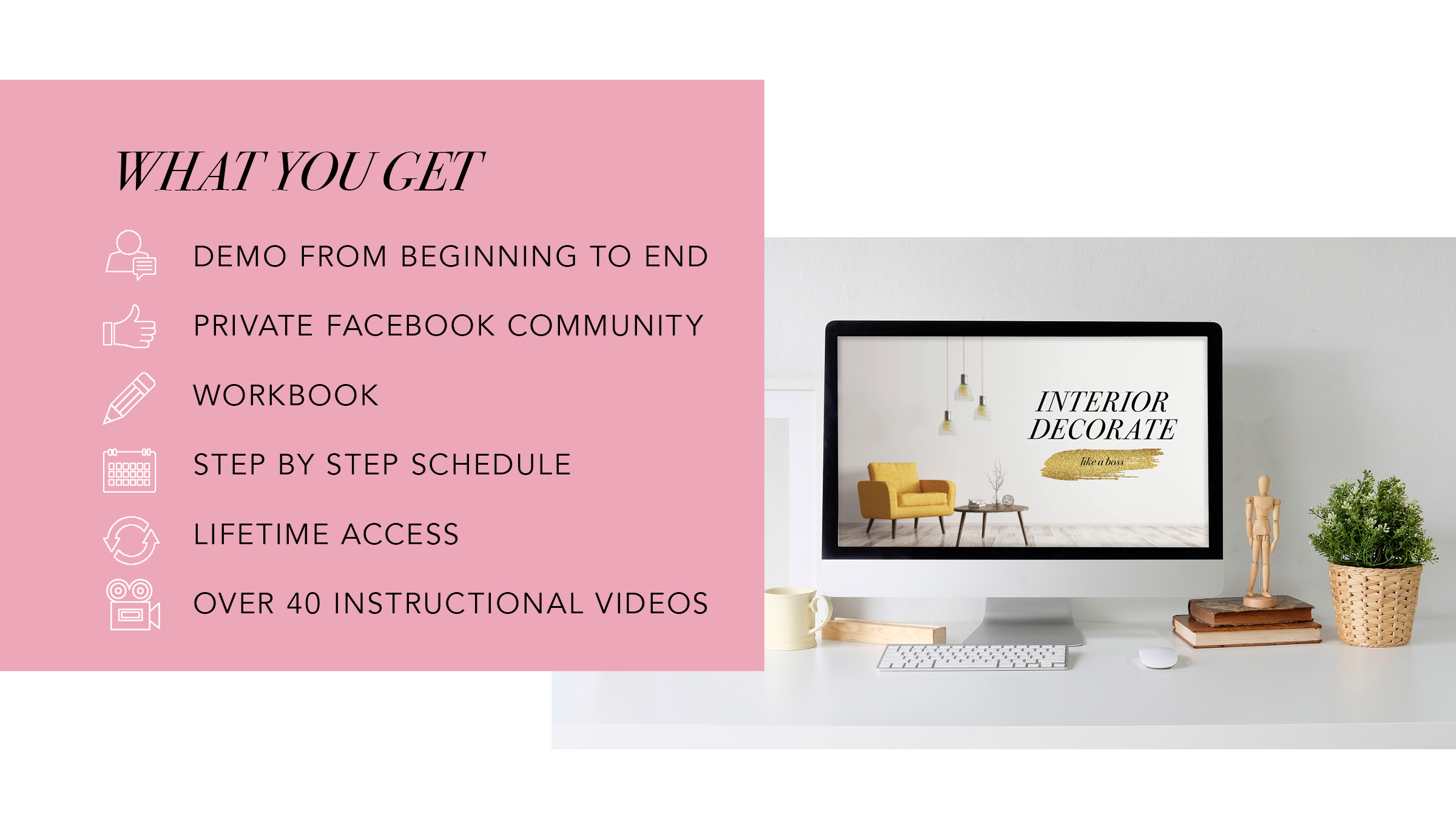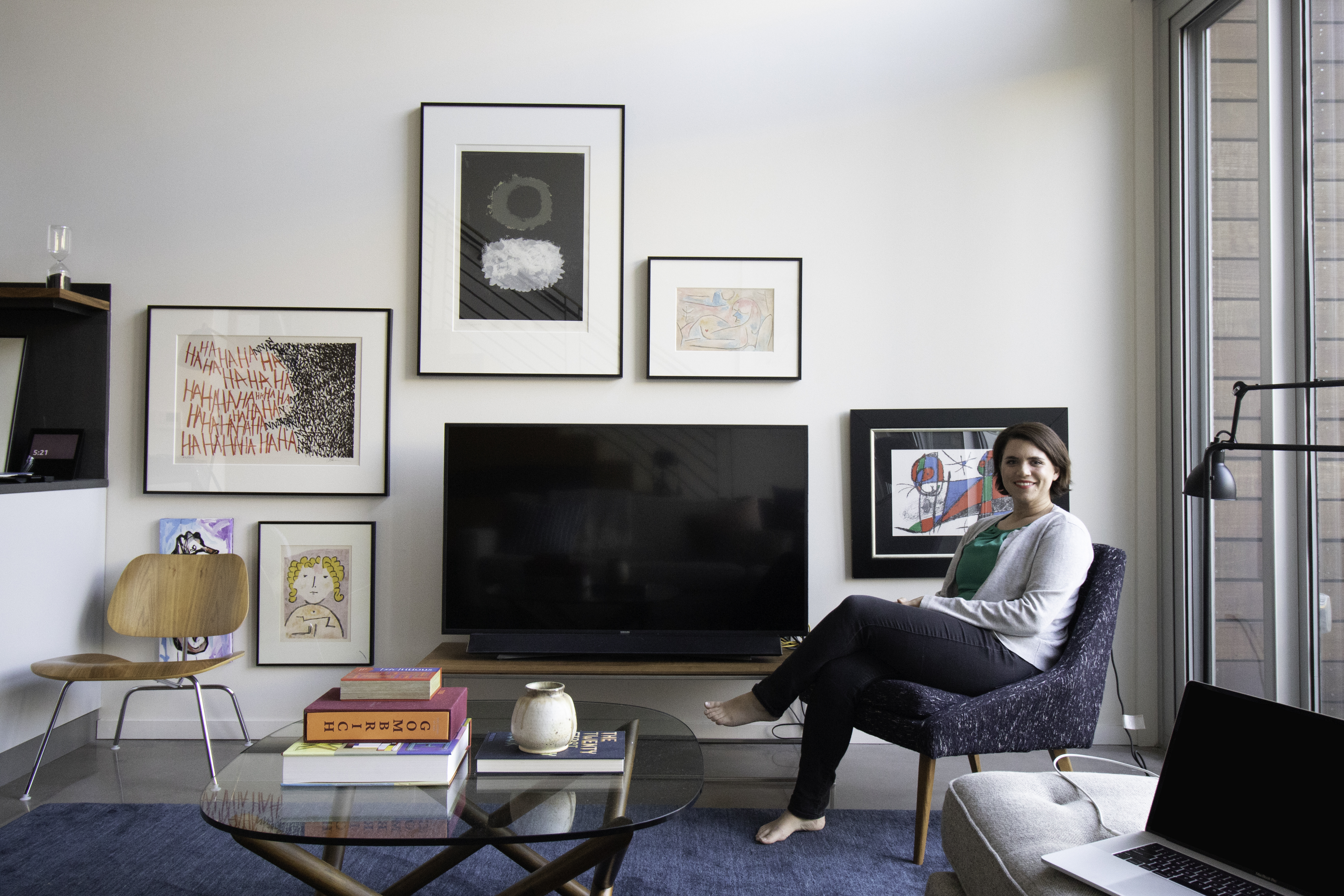 Your Instructor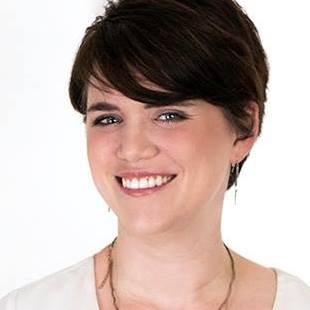 Hey friends! I am Rose and I am so excited to have you here and to join over 27,000 students that have already taken this course. I love teaching interior design, but am kind of a serial entrepreneur and jack of all trades kind of gal which means I'm always up to something :) I've done everything from Amazon, to owning my own bath and body company, to publishing children's books, and learning alongside the interior designer that designed Edward Cullen's home in the Twilight movies. Yes, Twilight. But teaching and design has always been my first love so I can't wait to share with you all my tips and tricks and get to see the interior design magic you're about to work!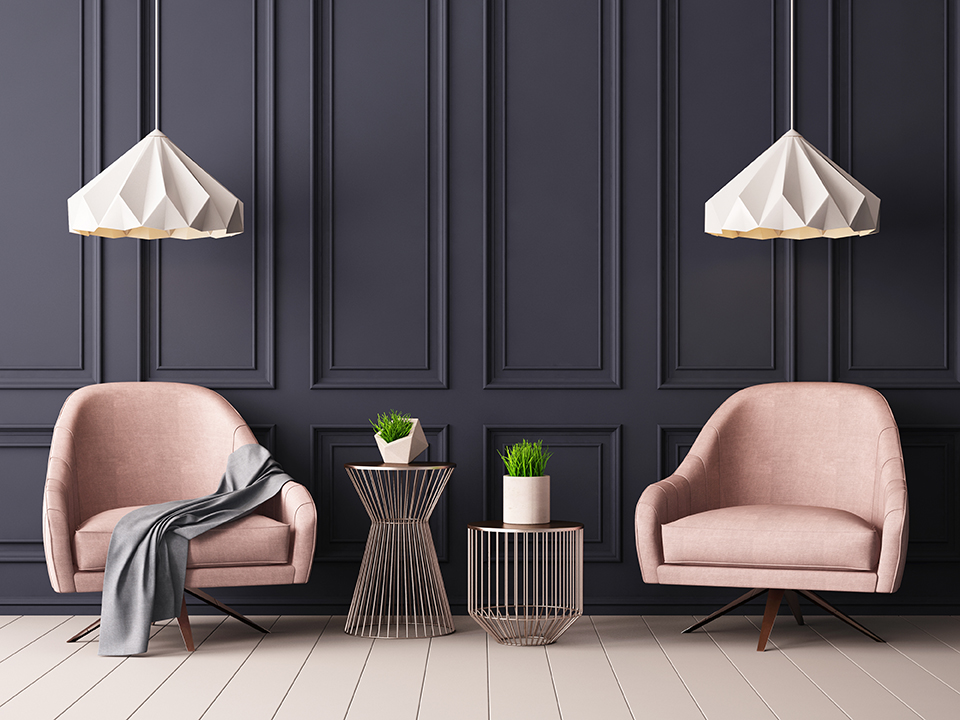 "Excellent class! Really helpful and covers way more than I thought I needed to know!"
- Amelia R, Student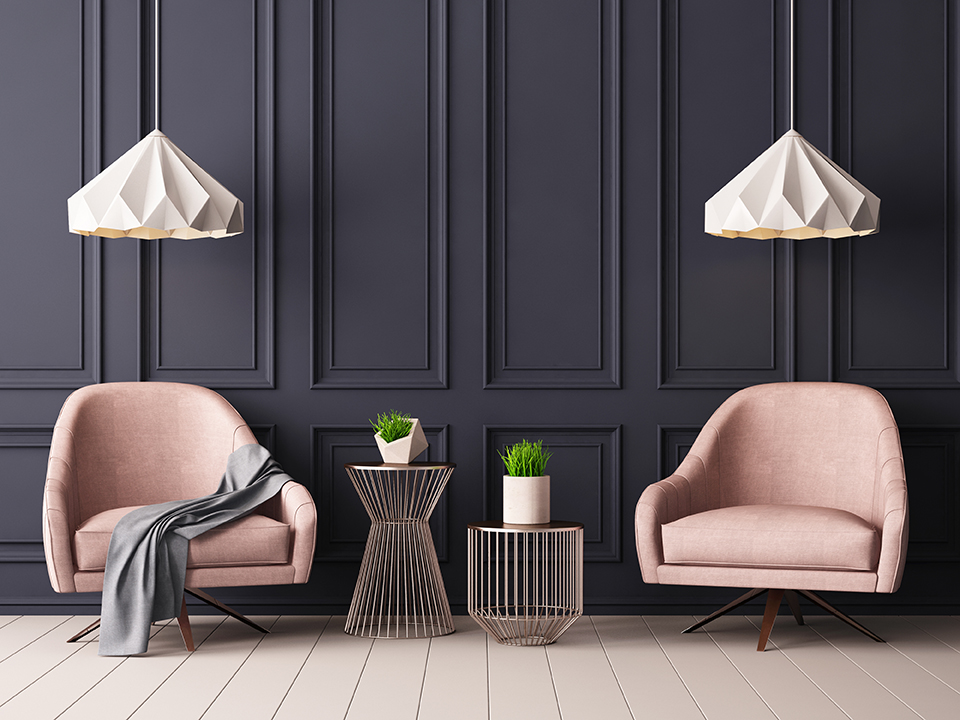 "The way the lessons were classified and thought was really amazing. The course has also kindled an interest to pursue a career in this field."
- Shruti Sekhar, Student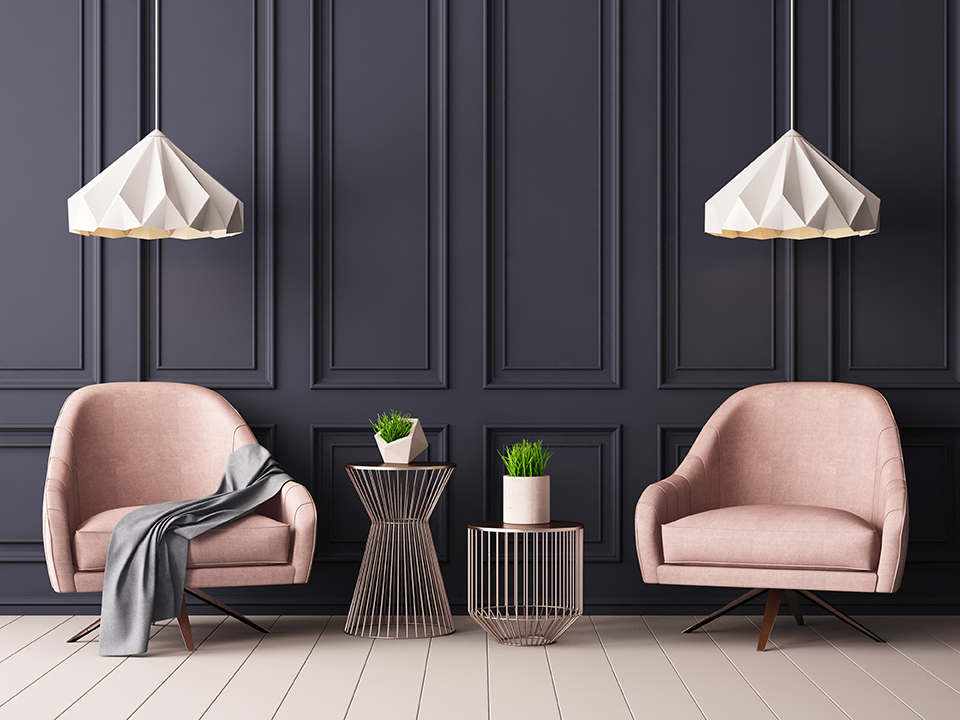 "Rose is fantastic! Her teaching style is wonderful, the videos are high quality, and you learn so much!"
- Haley Labian, Student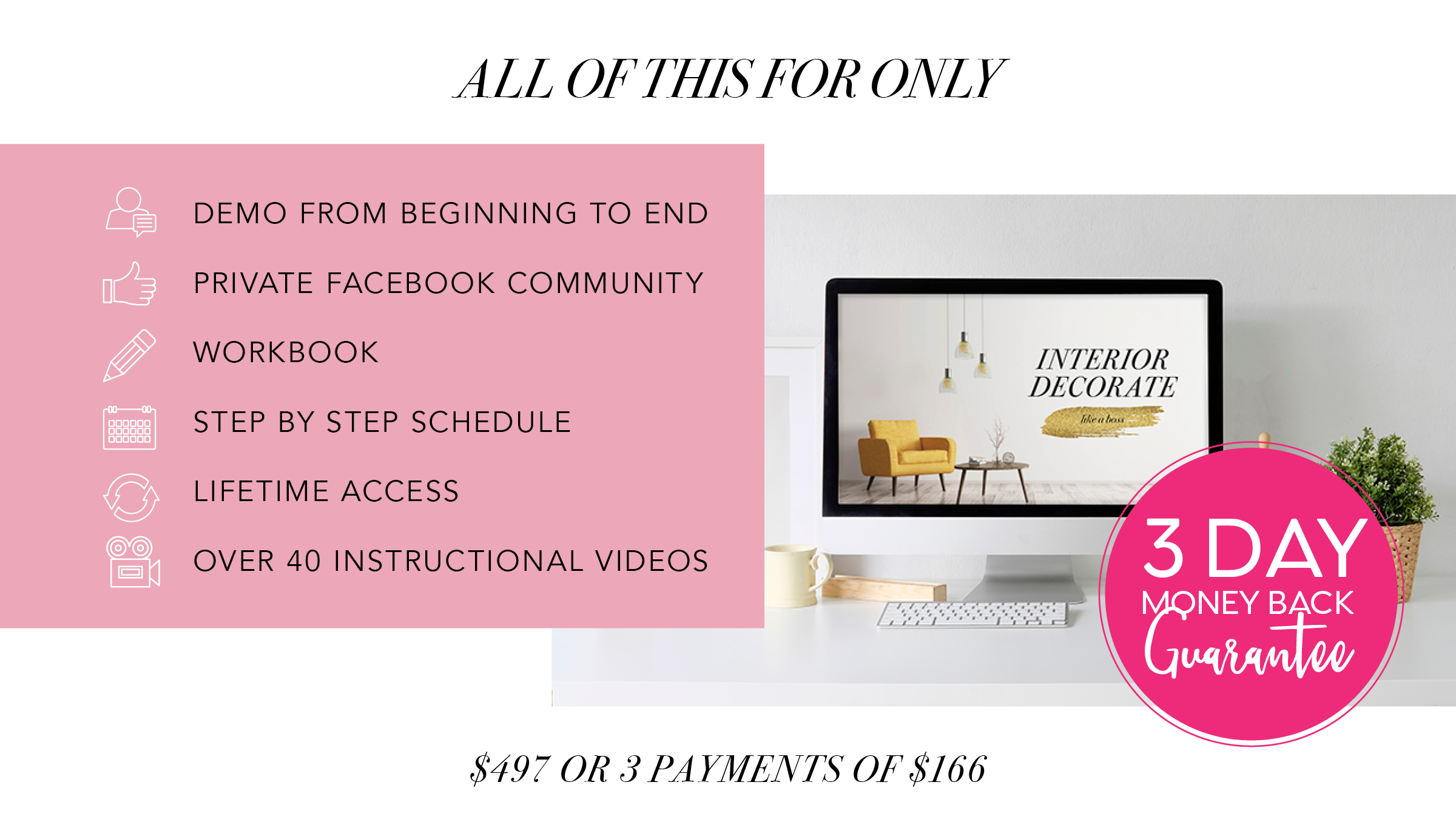 Yep that's right. If within 3 days you're still not convinced this is the course for you, then we'll give you your money back. Full refund. But we're pretty confident you're going to like it, because you'll be able to create beautiful spaces like the one below.
Student Work, Arindam G.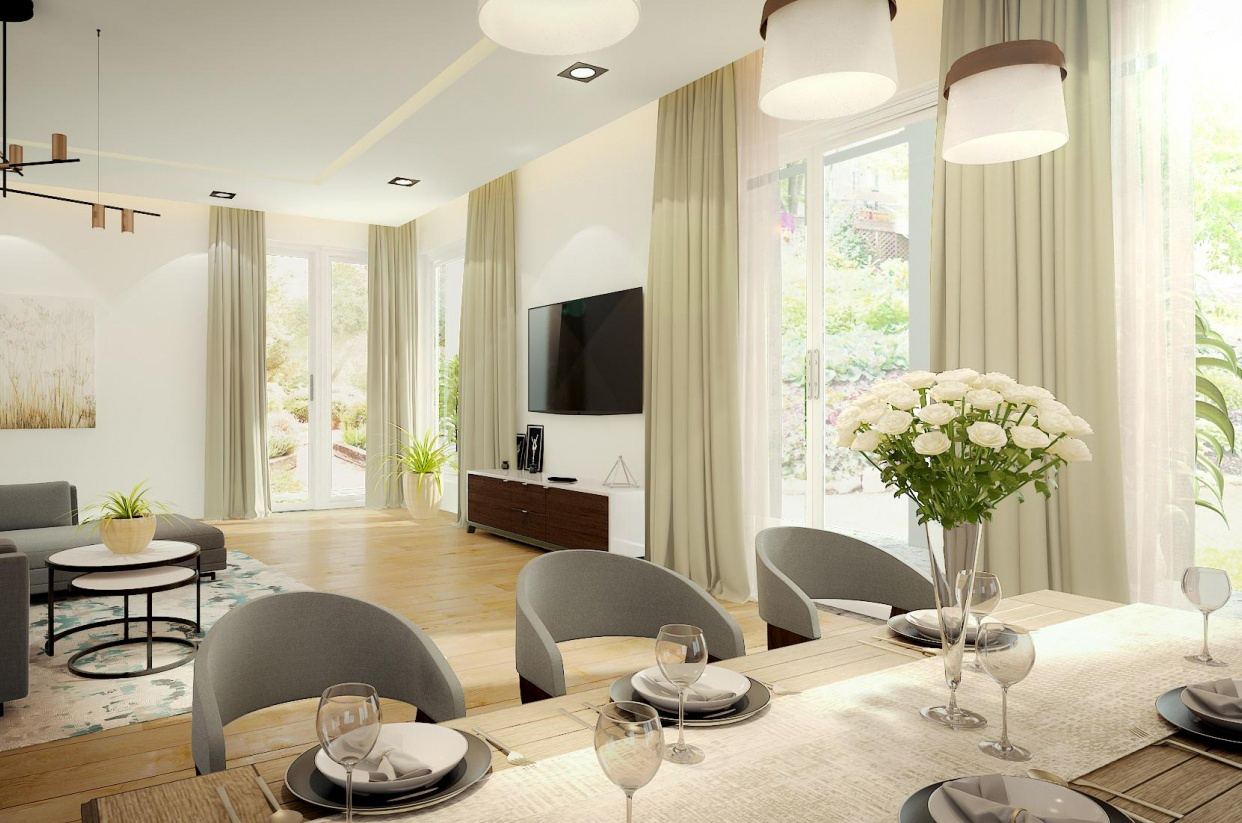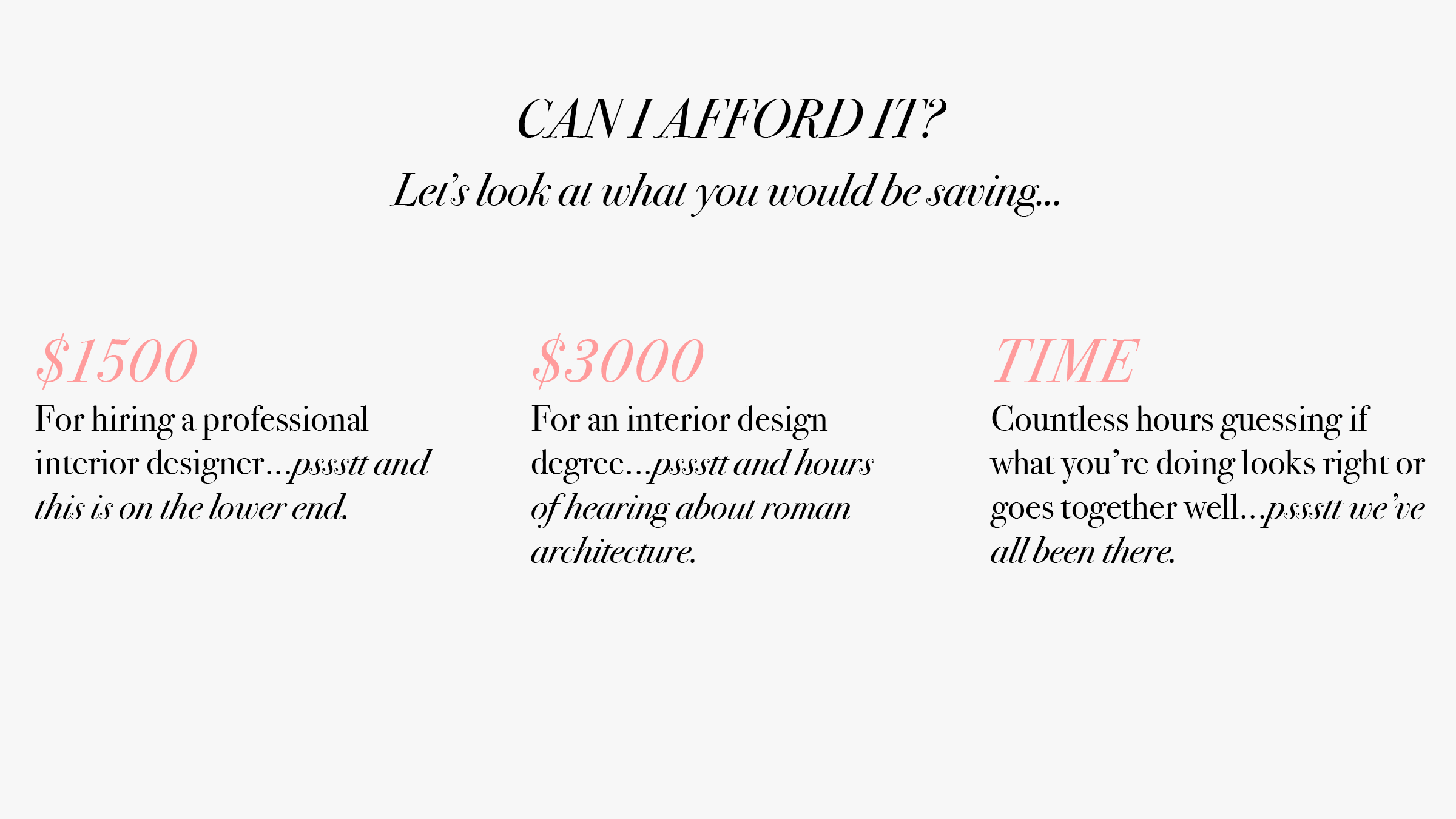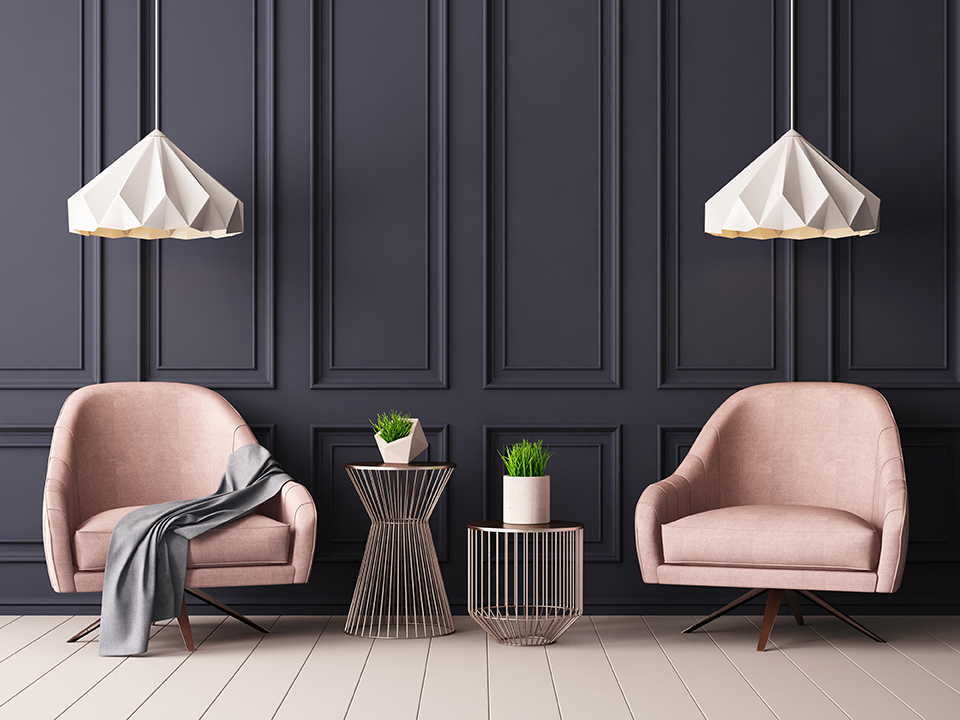 "Outstanding course. Well planned and executed. Just the right amount of information, plenty of inspiration. I'd take a course by the teacher again for sure."
- Sherry Meredith, Student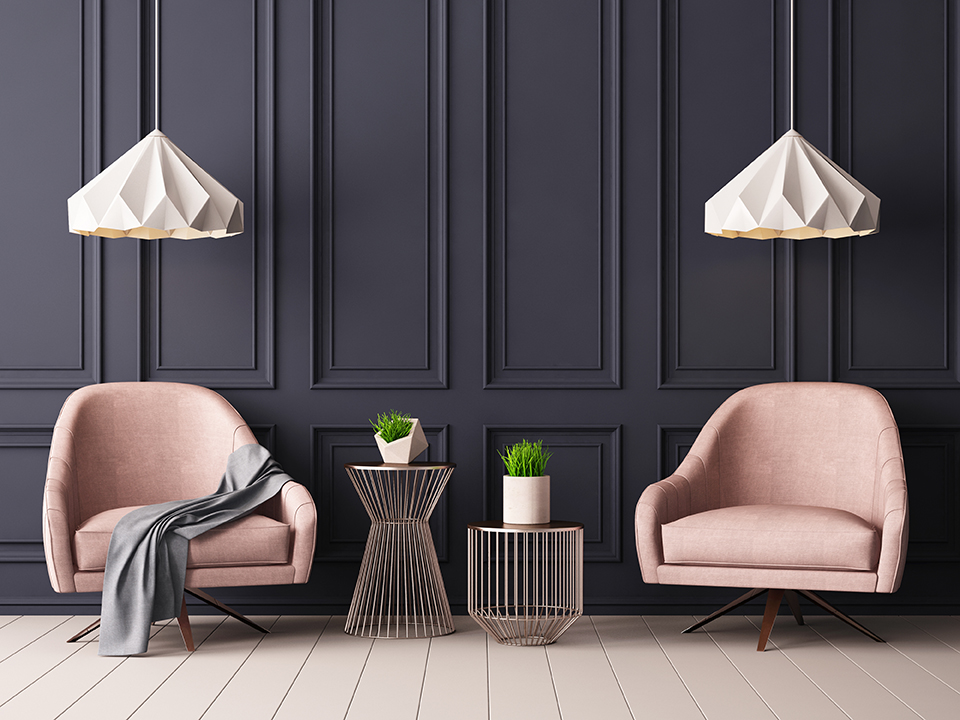 "I really enjoyed the course, Rose made the lessons simple and easy to follow. She was very engaging the whole time."
- Chantel Negron, Student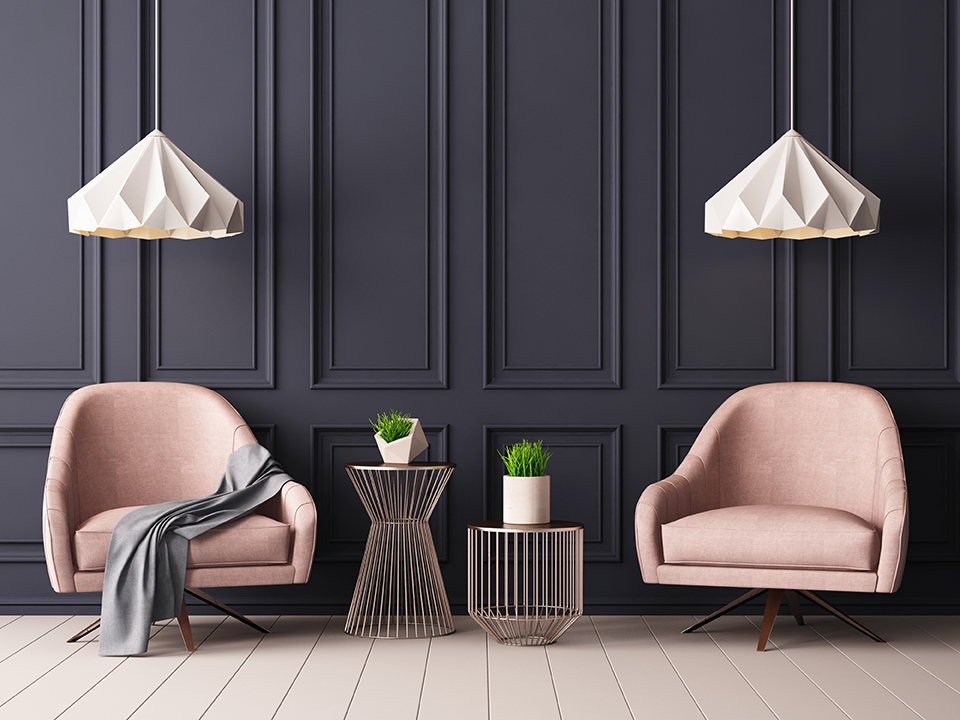 "Rose is an amazing teacher! This is a very well organized class. Top quality vídeo and information. Loved every minute of it! Highly recommended for anyone especially those starting to learn about design. Great images and examples!"
- Teresa Jacobsen, Student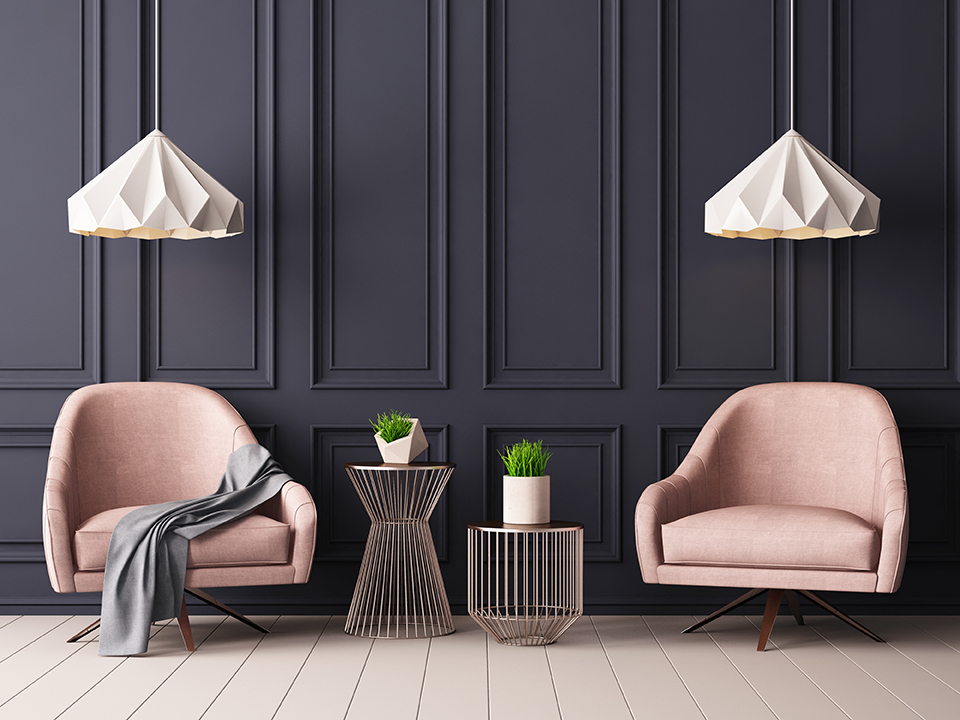 "Best interior design course I've taken! You'll walk away with a great action plan and knowledge of what colors to choose, how to place a rug and so much more. Love it!"
- Jette F, Student
"Thank you so much!! This was a wonderful course that was very simple and easy to understand. I feel like I have so many practical take aways that I can apply today! Used lots of wonderful pictures to demonstrate concepts and ideas. Thank you!"
- Melanie Allen, Student
Frequently Asked Questions
When does the course start and finish?
It is a completely self-paced online course that you decide when you start and when you finish, and how fast you want to renovate your space. I've recommended about 4 weeks with 1-1.5 hours of time dedicated each week to the course but you can follow the course schedule or adapt it to your needs, whatever works best for you!
How long do I have access to the course?
How does lifetime access sound? After enrolling, you have unlimited access to this course for as long as you like - across any and all devices you own.
What if I am unhappy with the course?
We would never want you to be unhappy! If you are unsatisfied with your purchase, contact us in the first 3 days and we will give you a full refund. Simply email us at
[email protected]
Will I get a certification after taking this course?
No, there will be no certification given for completing this course. The goal of this course is to renovate a space or improve your existing one.
Can I use this class to renovate any room?
It applies to any space in your house, but I wouldn't have the expectation that it will go deep dive on kitchen remodels.
I've never had any interior design experience? Should I take this course?
Absolutely. I broke down this course step by step so anyone can learn the content easily and well.
I have had some interior design experience. Should I take this course?
Yes! This class also covers intermediate topics and will help sharpen your interior design skills.
Does this course help with organization and decluttering?
Yes it does. It will speak to those things and give some good tips and pointers for how you can solve for that.
Should I only take this class if I'm doing a complete renovation?
Not at all. This class will cover most beginning to intermediate topics for interior design and can help for instantly improving the space you currently live in.
Still have questions or concerns?
No worries. Simply schedule a time on my calendar to chat and I'd be happy to address any of your questions!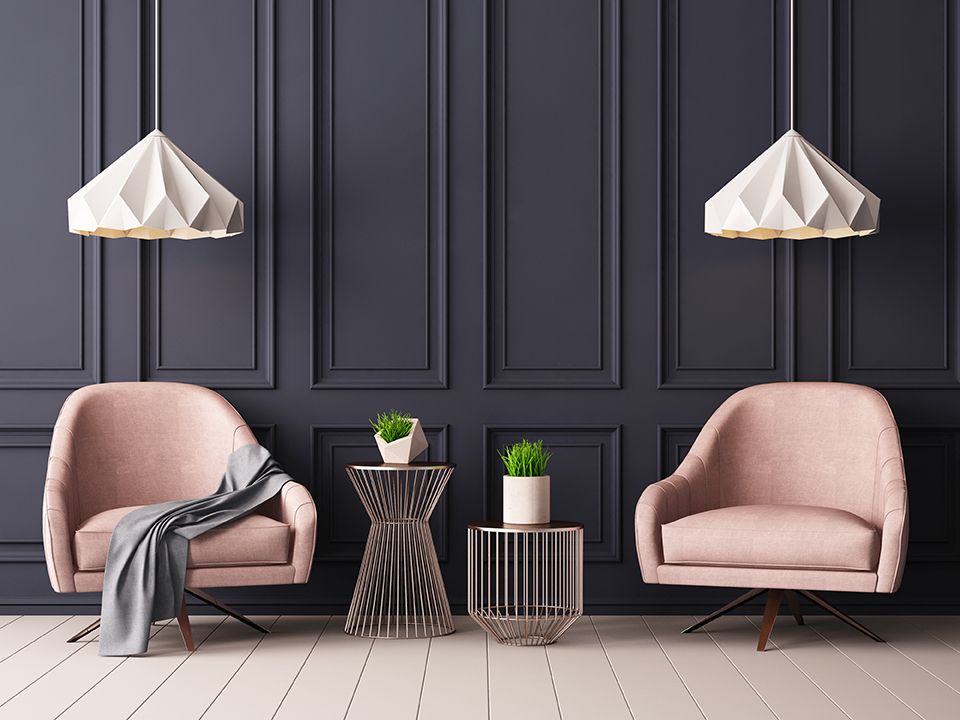 "I especially enjoyed this class. This class should be great for someone who has a hard time pulling a room together because It covers all the tools and resources to simply the process. I recommend this class to all levels of non professional decorators."
- Kathy Klitz, Student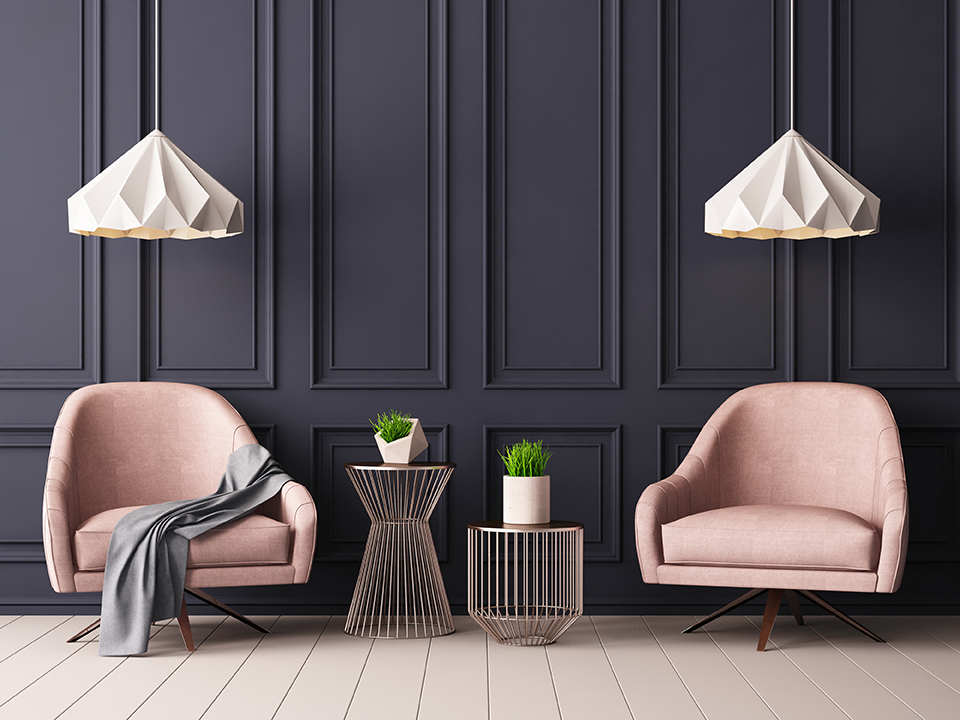 "Rose is very engaging and nice, and I've found the contents of the class extremely useful. Thank you so much!"
- Catalina Folch Rodriguez, Student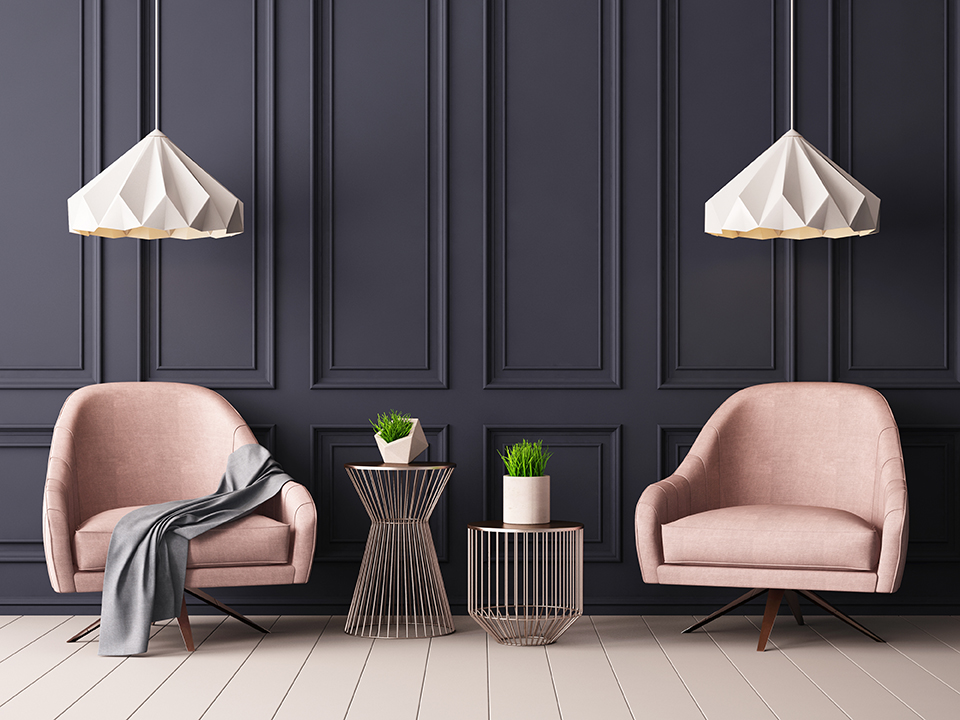 "This class was awesome! It really helped answer a lot of the questions I have and gave multiple free resources. Great Job"
- Kianna Spencer, Student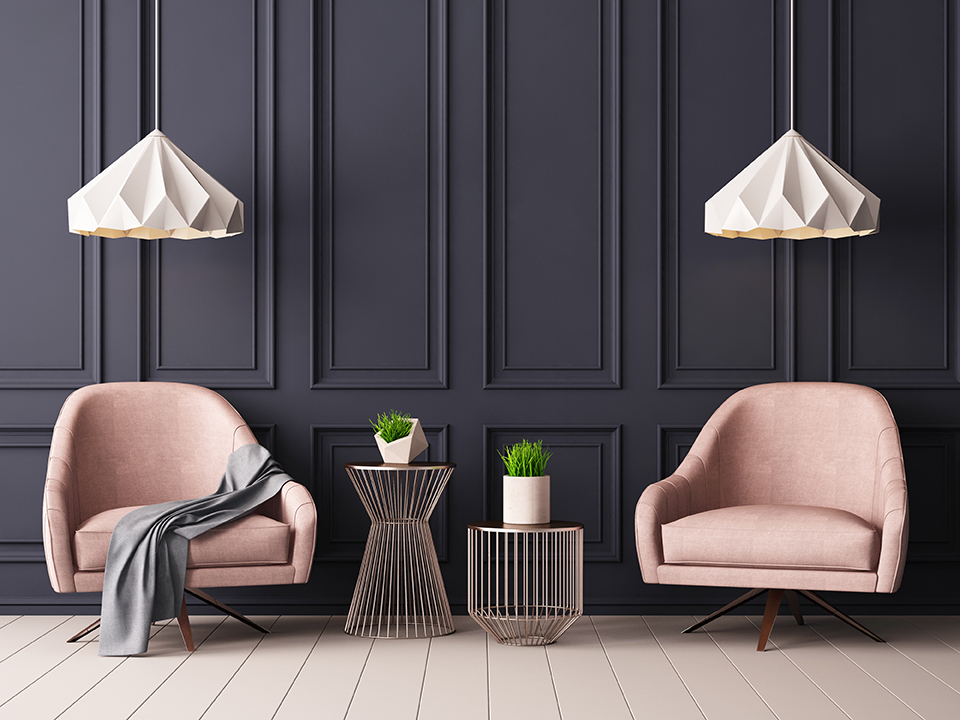 "Wow! I REALLY loved how she walked us through the process and all the helpful resources!"
- Azalea Myers, Student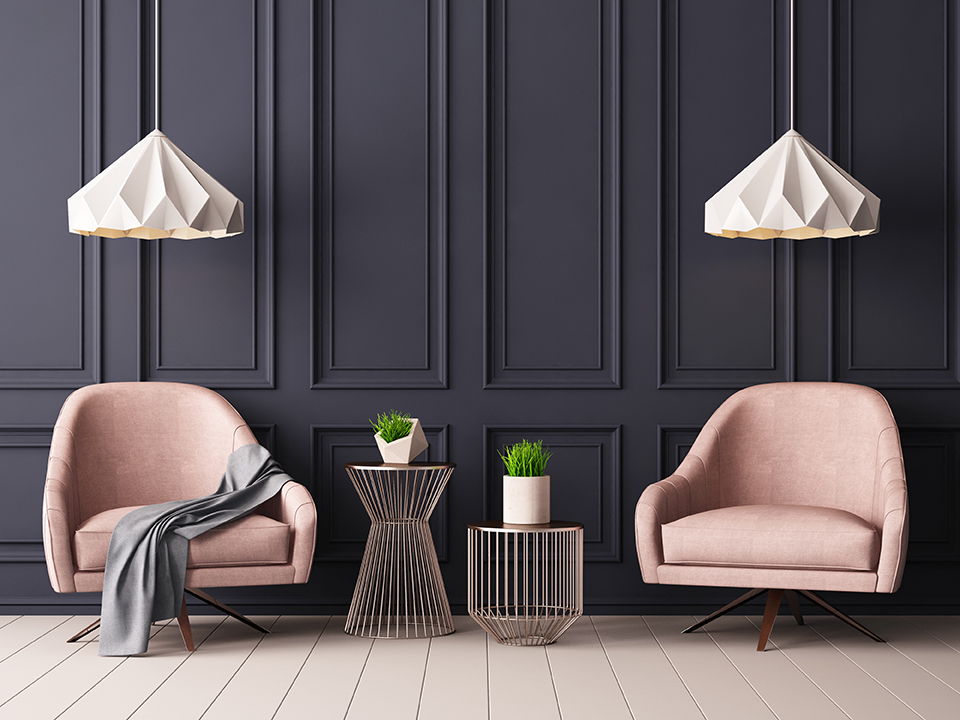 "I loved this class so much - one of my favorites! So clear and easy to follow. You've done a great job. I am definitely going to rewatch and apply your techniques!"
- Lys Santamaria, Student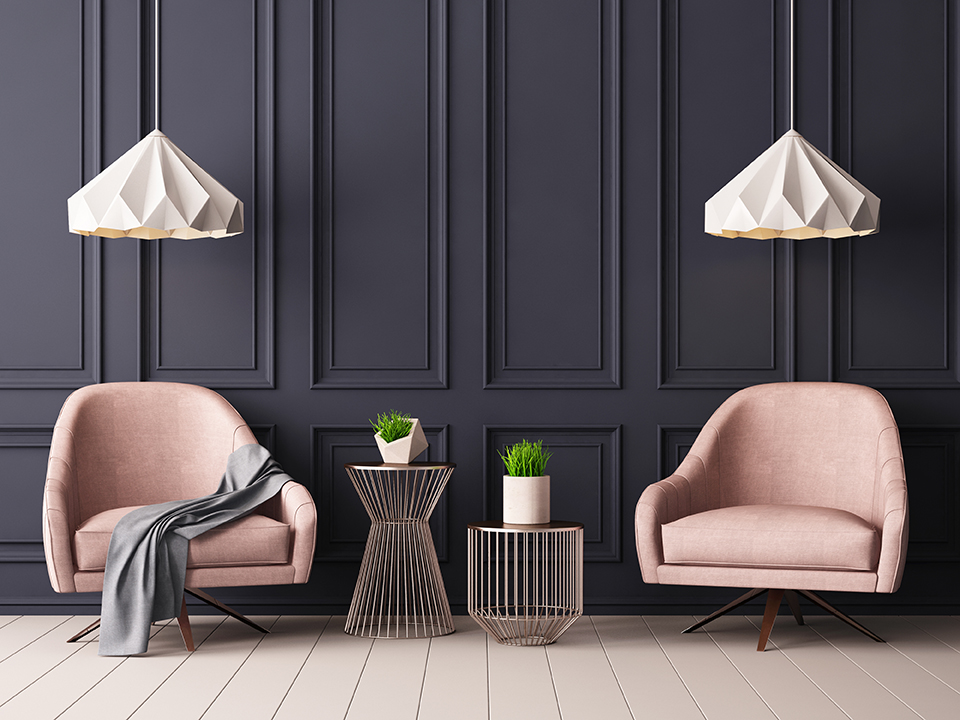 "Absolutely Amazing, well organized, detail....is everything that i need it....i highly recommend the classes....."
- Kara Ross, Student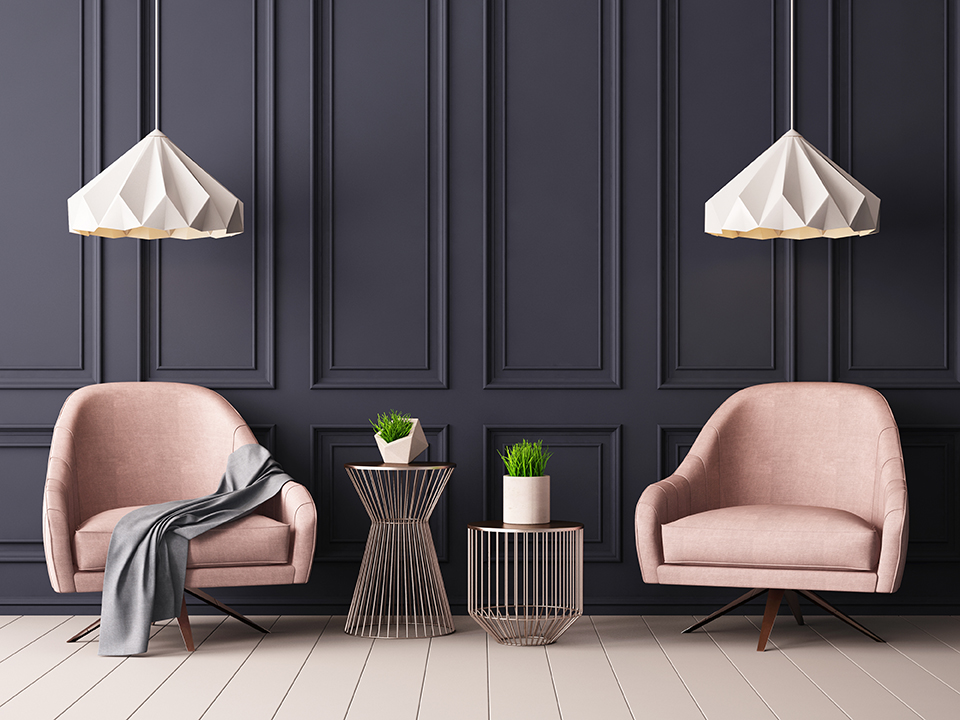 "I loved how Rose explains how to create purposeful spaces using good design principles. The examples and illustrations she goes through really helped my understanding."
- Aileen B., Student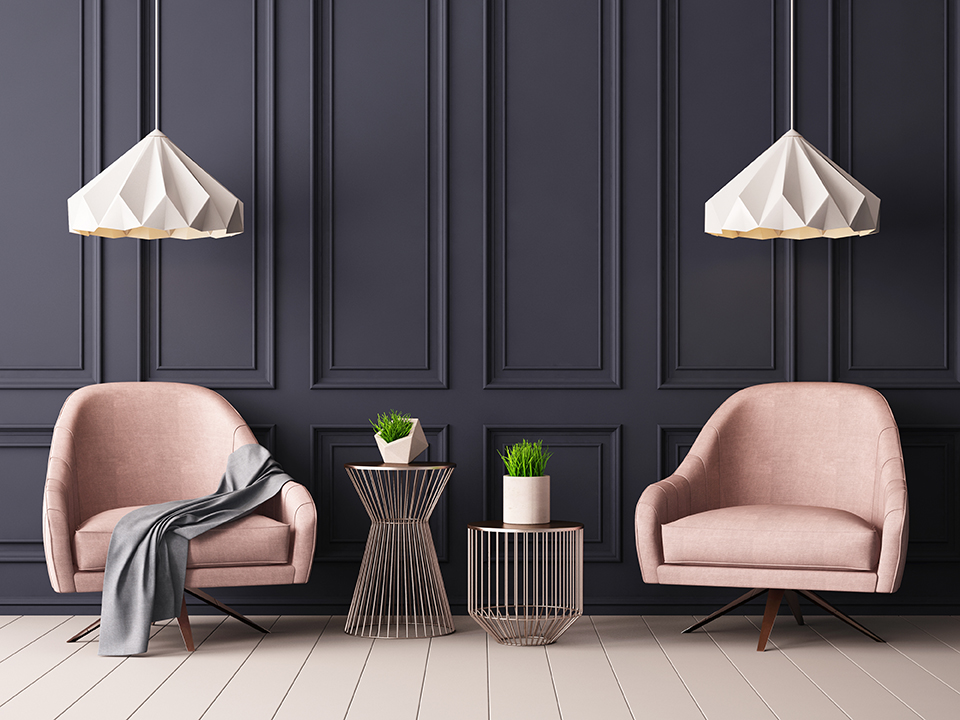 "It was my first time with interior design information and I really loved it. Simple and great!"
- Abdy Ochoa, Student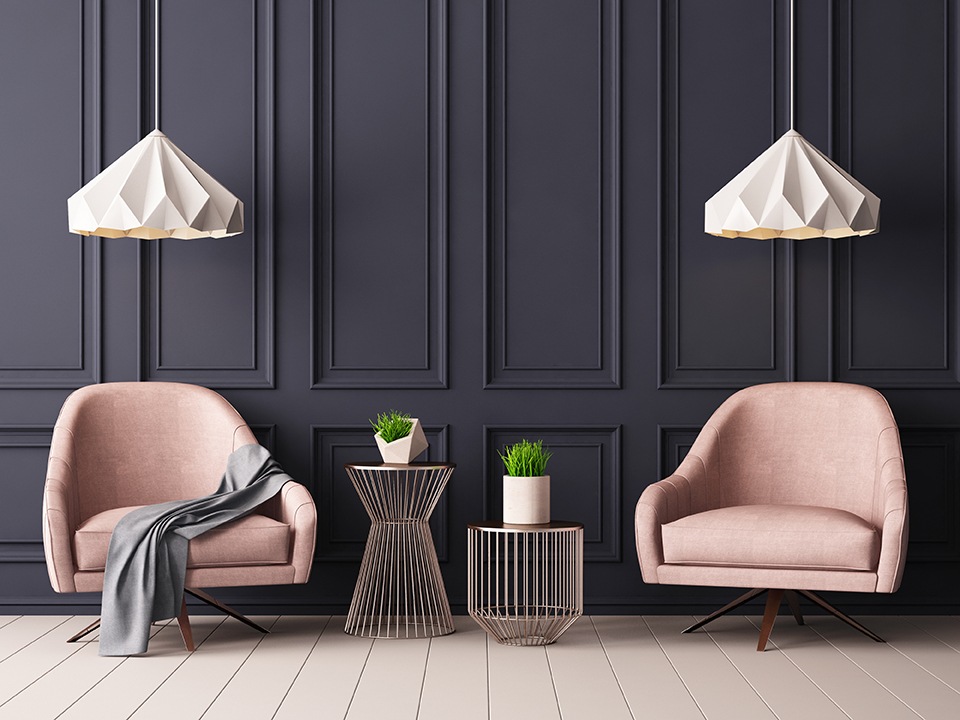 "Fantastic class, covers loads of topics about interior design. Great introduction. Thanks for creating it :)"
- Gina Scott, Student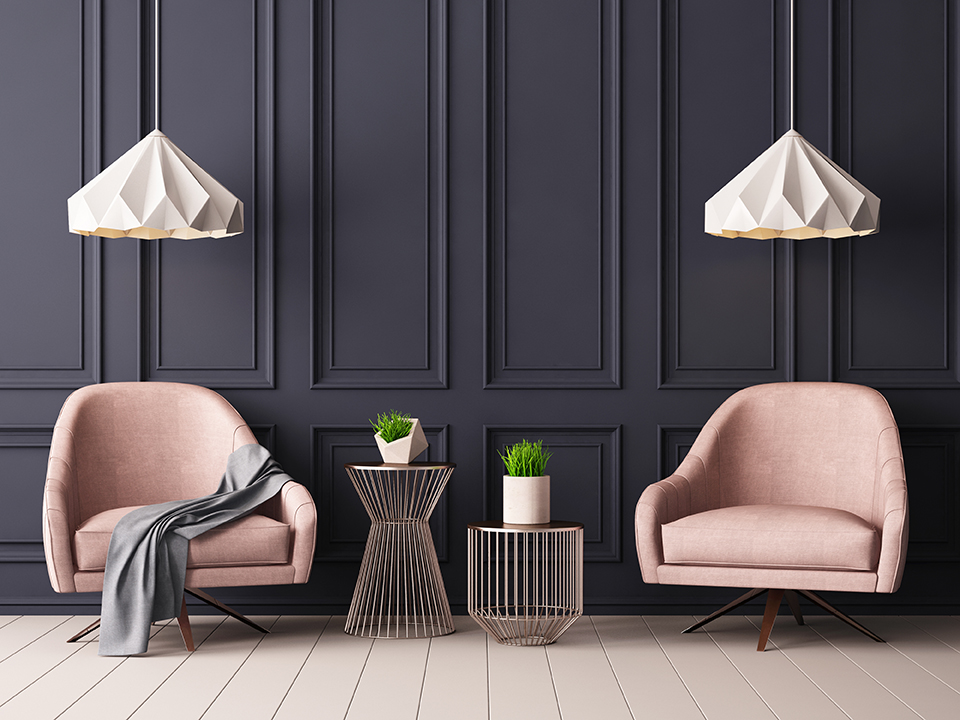 "Fantastic class. I plan to go through it again and again. Thank you, Rose."
- Palesa Manthata, Student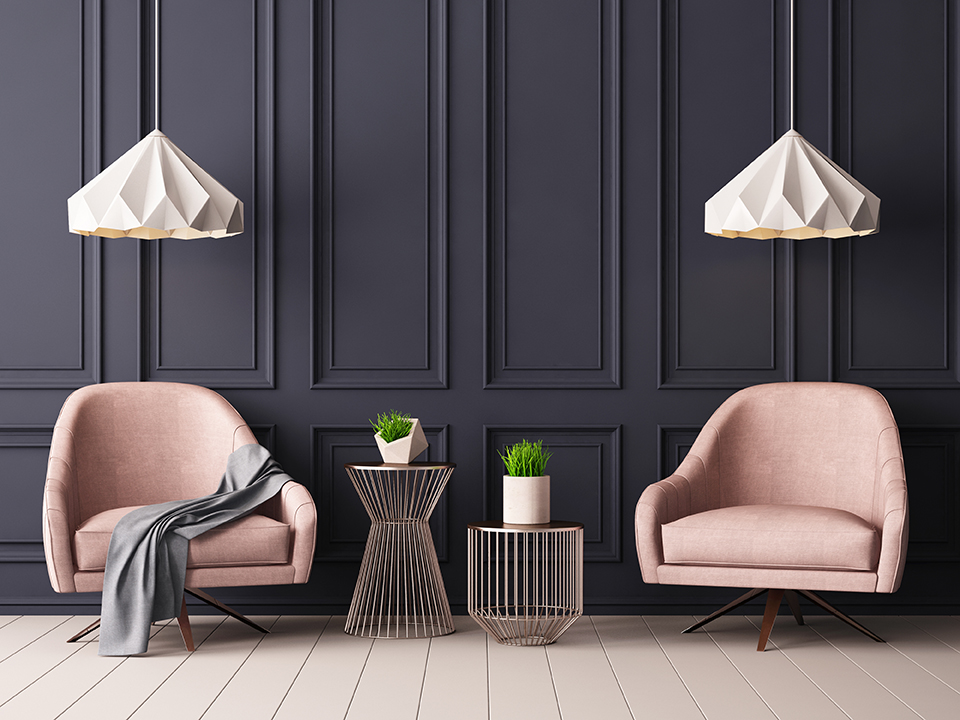 "Very comprehensive. I really enjoyed this class. I would take many many more classes by her!"
- Tierney Manning, Student